Moscow's Kremlin & Red Square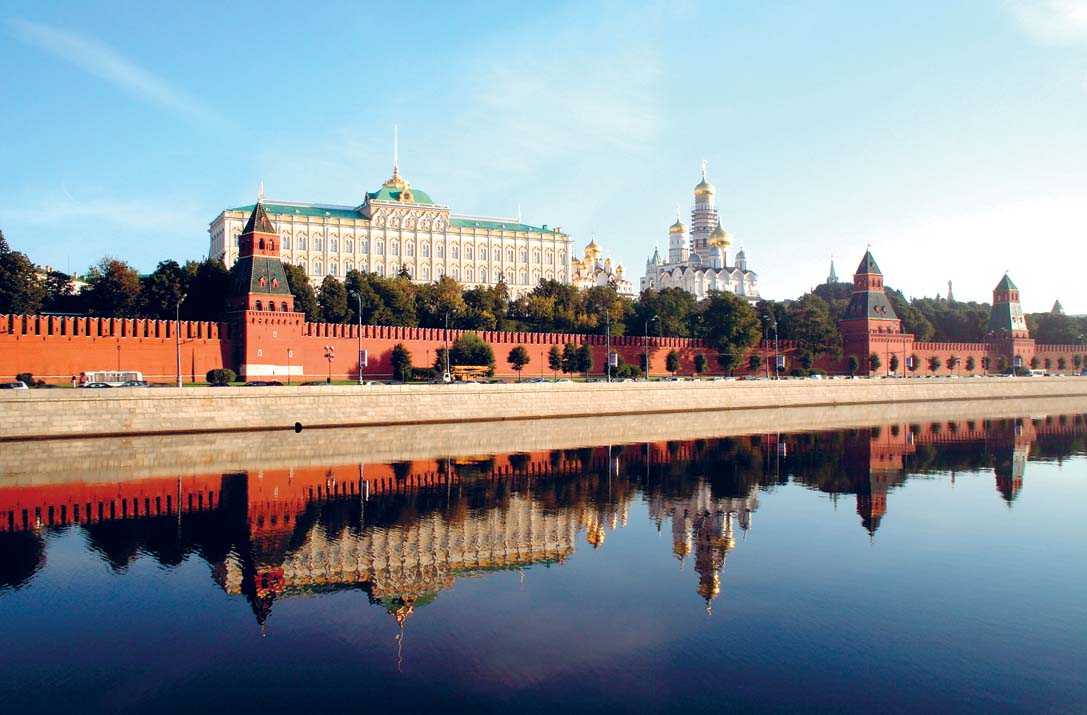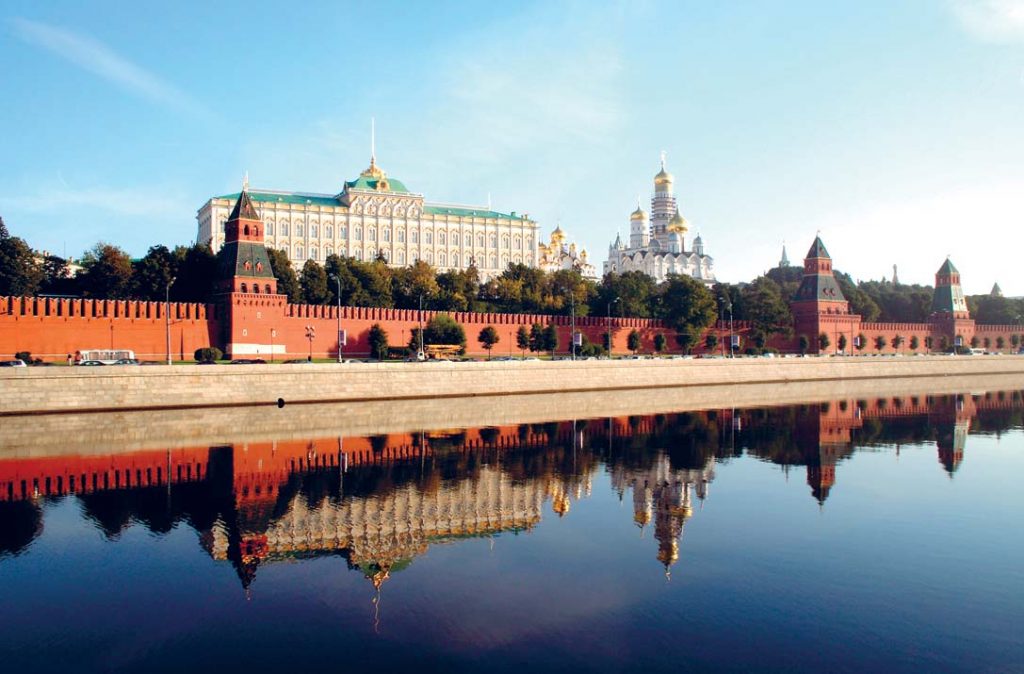 This ancient fortress is the founding site of Moscow and the ultimate symbol of political power in Russia. Within its ancient walls you can admire the artistry of Russia's greatest icon painters, gawk at the treasure trove that fuelled a revolution, shed a tear for Russia's great and tragic rulers, and climb the tower for an amazing panorama. Flanking the northeastern wall of the Kremlin, Red Square is dominated by bold towers and the colourful domes of St Basil's Cathedral.
Life in the Caravanserai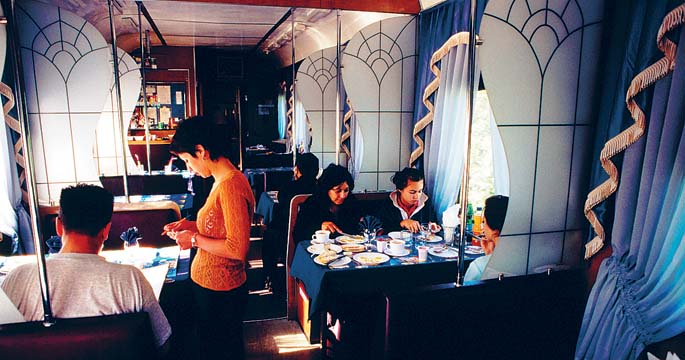 Daylight gradually fades, electric light illuminates the carriage, and windows turn opaque and reflect life on board. Russia's vast distances make it one of the best places in the world for train travel. The experience is often about the company of strangers, and making your carriage or compartment a home away from home. Perhaps it's in a four-berth compartment across Siberia on Russia's 'track of the camel', or perhaps hurtling through a night in 3rd class to the snores, silences and groans of more than 50 fellow travellers.
Běijīng by Bike
In order to get under the skin of Běijīng, hire a bike and cycle like mad all over the city. Navigate twists and turns, thread through alleys, down boulevards and around landscaped parks, and the city will reveal itself as a fascinating mosaic of charming old hútòng (narrow alleyway) neighbourhoods and 21st-century architectural wonders. Biking Běijīng puts you at ground level with the locals, and there is a tangible sense of camaraderie as you pull up to an intersection and push off together as if in a massive bike rally.
Russia's Sacred Sea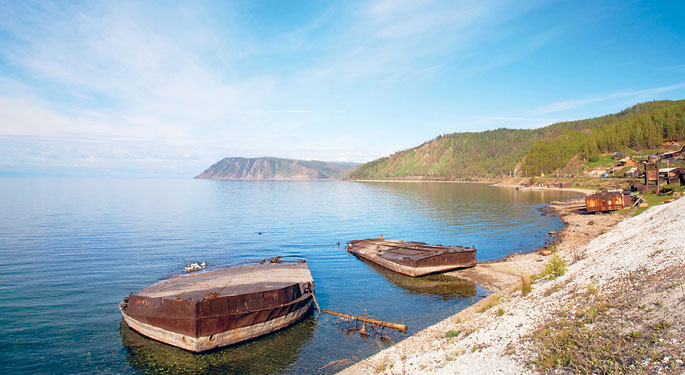 According to the Siberian writer Valentin Rasputin, European Russians who first stumbled upon this 'sea' lacked a language to describe it. Later, the exiled Old Believer Avakuum discovered a bountiful paradise where all was larger than life: mountains and rocky gates that rose into the heavens, and pure waters brimming with fish. Lake Baikal, the world's largest freshwater lake, is a world of virgin taiga, coves and isolated beaches, carved landscapes, cold-flowing rivers, the splendid Great Baikal Trail – and bears. Watch out for those bears!
Mongolian Landscapes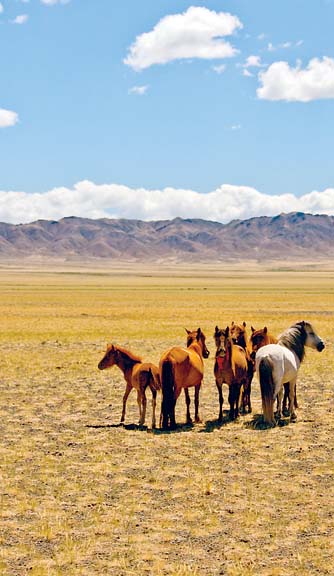 Mongolia is a beautiful country. Get into a Russian 4WD or van and your Mongolian travel mates will be crooning about the blue waters of Lake Khövsgöl, the singing sand dunes of the Gobi Desert and the glaciated peaks of the Altai Mountains. Closer to Ulaanbaatar, it's easy to make day or overnight trips to Gorkhi-Terelj National Park amid the glorious rock formations and green valleys. For a wonderful experience that combines natural landscapes and wildlife viewing, visit Khustain National Park, where wild takhi horses roam across the pristine grasslands of central Mongolia.
Stations & Stopovers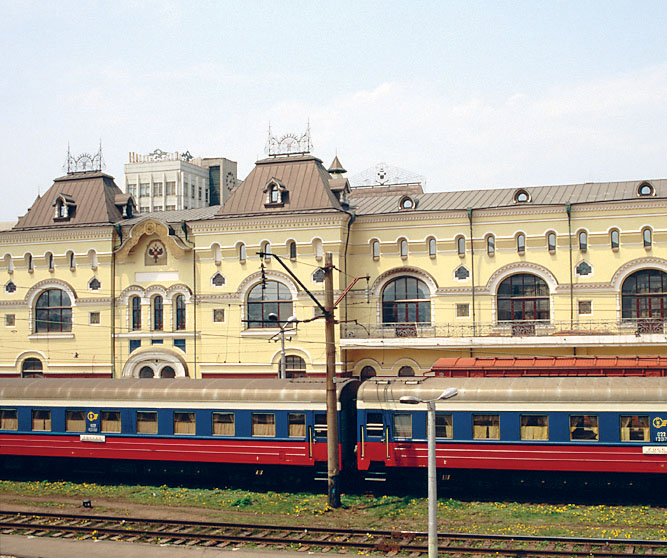 The glue between the interior world of the train and the towns and cities along the track is the myriad stations. Some are little more than a ramshackle platform with a telltale name such as '73km' to signify their existence; others are ambitious pieces of architecture befitting one of the world's greatest railway achievements. All along the route at Russia's stations, sellers ply a busy trade – smoked fish, berries, nuts, sausages, anything that will still a traveller's hunger or make a journey more comfortable.
Watching the World Unfurl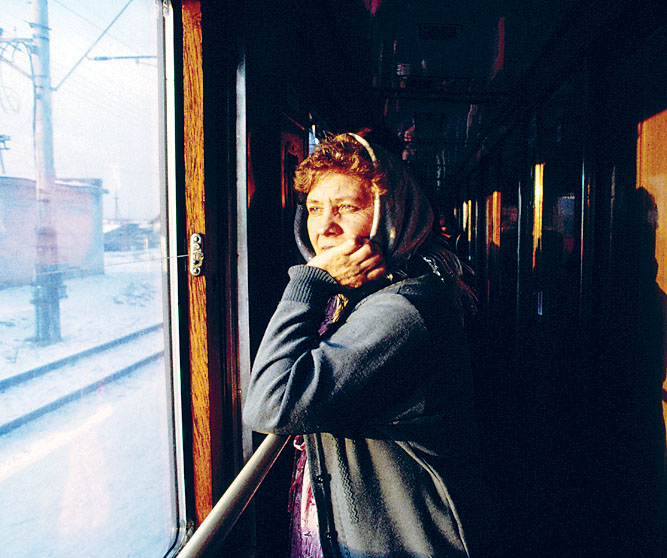 The swaying of the train as it crosses a subcontinent, the landscapes that unfurl outside the window: steppe, taiga, farmed clearings, fallow land and swamps, and all those Siberian settlements of just a few wooden peasant houses fenced off and staking a dwindling claim in the burlesque proportions of Siberia's landscape. Part of the pleasure of the Trans-Siberian is the ritual of feeding and sleeping, and simply gazing through the glass as time and motion gradually fill the space.
St Petersburg's Hermitage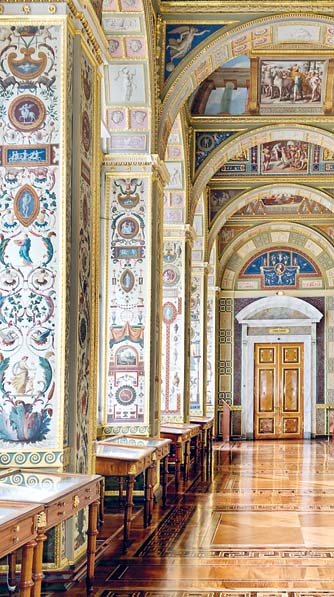 Standing proudly at the end of Nevsky pr, Russia's most famous palace houses its most famous museum, the Hermitage. Little can prepare most visitors for the scale and quality of the exhibits, including a staggering number of works by Rembrandt, Rubens, Picasso and Matisse. As well as paintings, there are superb antiquities, sculpture and jewellery on display, and if that's not enough, you can also wander through the private apartments of the Romanovs, for whom the Winter Palace was home until 1917.
Great Wall of China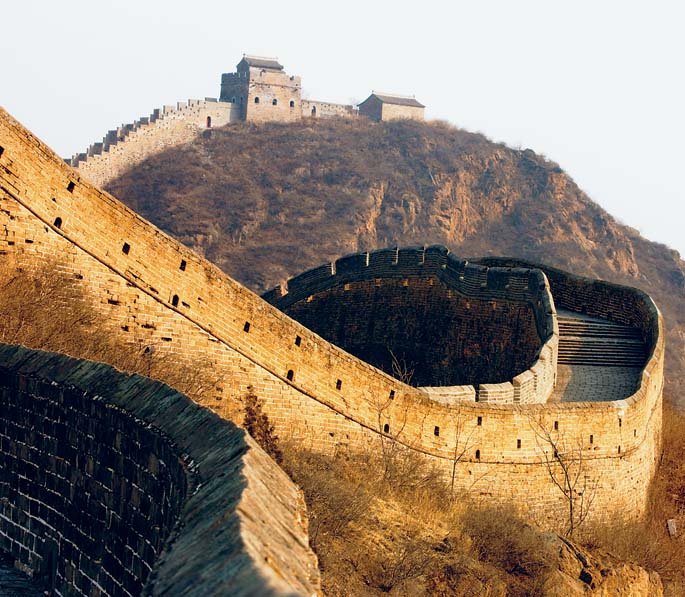 Just as there are two sides to every coin, there are two opinions about the significance of the Great Wall. For the Chinese the Wall represents a marvellous architectural achievement, accomplished with enormous manpower and advanced technical designs. For Mongolians, it represents nomadic strength, power and determination, for only the fiercest of warriors could force another people to construct such a colossal defensive work. For Trans-Siberian travellers, the Wall is a majestic ending (or starting) point to the long cross-continental journey.
Olkhon Island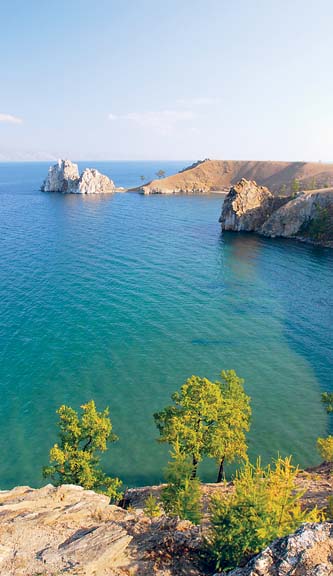 Sacred of the sacred to the shamanist western Buryats, enchanted Olkhon sits halfway up Lake Baikal's western shore. It's obvious why the gods and other beings from the Mongol Geser epic chose to dwell on this eerily moving island, though today it's more likely to be a bunch of backpackers you meet emerging from a cave. The island's landscapes are spellbinding, Baikal's waters lap balmiest on its western shore and if you're after some Siberia-inspired meditation, there's no better spot.
Vladivostok
Vladivostok, capital of Russia's east, has a swagger in its step after being remade for an economic summit in 2012. No longer a remote satellite of Moscow, Vladivostok is Asia's rising star. Golden Horn Bay is its heart and soul. Take it in from one of the city's myriad viewpoints, or join the frenzy of activity with a ferry cruise. Check out the impressive new suspension bridge spanning the bay. Suddenly those San Francisco comparisons don't seem quite so preposterous.
Barguzin Valley
The remote and romantically timeless Barguzin Valley is said to have been the birthplace of Chinggis (Genghis) Khaan's mother. It is one of the Baikal region's most attractive places and, despite the trickle of visitors finding their way into the region these days, remains one of the least visited spots around Lake Baikal. Snow-dusted peaks and curious rock formations gaze down upon a landscape dotted with salt lakes and fairy-tale wooden villages, where horse carts and sleighs are more numerous than cars.