Auckland Harbour & Hauraki Gulf
The island-studded Hauraki Gulf is Auckland's aquatic playground, sheltering its harbour and east-coast bays and providing ample excuse for the City of Sails' pleasure fleet to breeze into action. Despite the maritime traffic, the gulf has resident pods of whales and dolphins. Rangitoto is an icon of the city, its near-perfect volcanic cone the backdrop for many a tourist snapshot. Yet it's Waiheke, with beautiful beaches, acclaimed wineries and upmarket eateries, that is Auckland's most popular island escape.
Wellington
Voted the 'coolest little capital in the world' by Lonely Planet in 2011, windy Wellington lives up to the mantle by keeping things fresh and dynamic. It's long famed for a vibrant arts and music scene, fuelled by excellent espresso and more restaurants per head than New York, but a host of craft-beer bars have now elbowed in on the action. Edgy yet sociable, colourful yet often dressed in black, Wellington is big on the unexpected and unconventional. Erratic weather only adds to the excitement.
Franz Josef & Fox Glaciers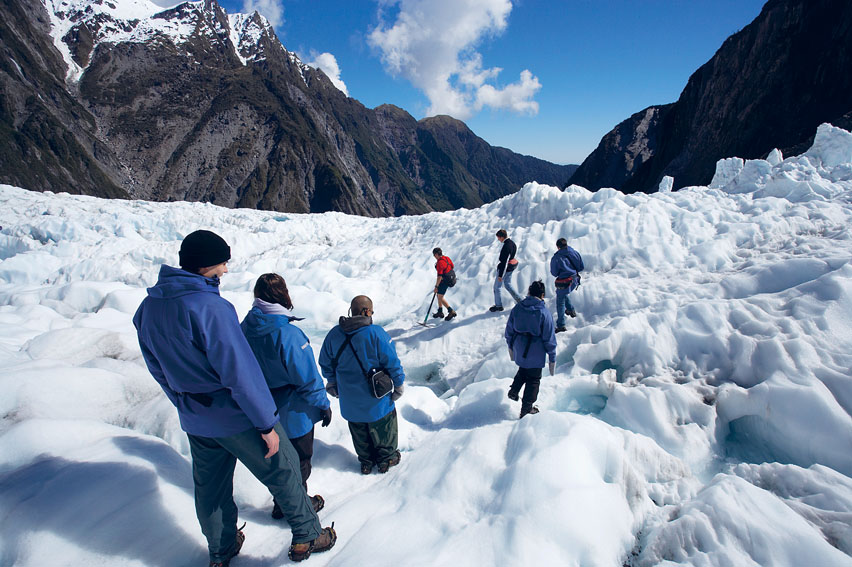 The spectacular glaciers of Franz Josef and Fox are remarkable for many reasons, including their rates of accumulation and descent, and their proximity to both the loftiest peaks of the Southern Alps and the Tasman Sea around 10km away. Several short walks meander towards the glaciers' fractured faces (close enough for you to feel insignificant!), or you can take a hike on the ice with Franz Josef Glacier Guides or Fox Glacier Guiding. The ultimate encounter is on a scenic flight, which often also provides grandstand views of Mt Cook, Westland forest and a seemingly endless ocean.
Bay of Islands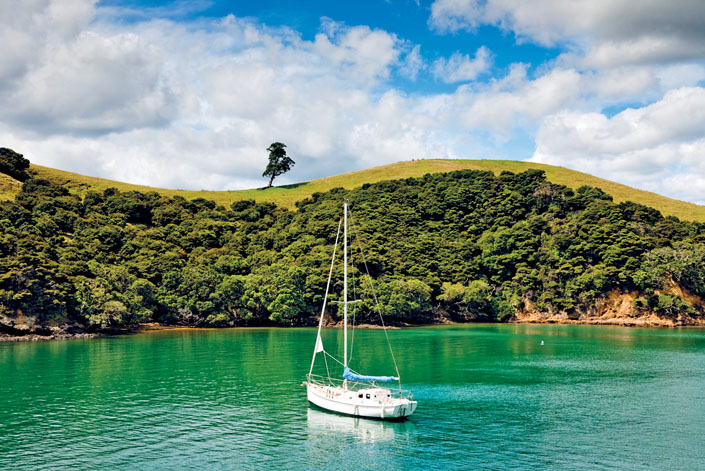 Turquoise waters lapping in pretty bays, dolphins frolicking at the bows of boats, pods of orcas gliding gracefully by: chances are these are the kind of images that drew you to New Zealand in the first place, and these are exactly the kind of experiences that the Bay of Islands delivers so well. Whether you're a hardened sea dog or a confirmed landlubber, there are myriad options to tempt you out on the water to explore the 150-odd islands that dot this beautiful bay.
Tongariro Alpine Crossing
At the centre of the North Island, Tonga­riro National Park presents an alien landscape of alpine desert punctuated by three smoking and smouldering volcanoes. This track offers the perfect taste of what the park has to offer, skirting the base of two of the mountains and providing views of craters, brightly coloured lakes and the vast Central Plateau stretching out beyond. It's for these reasons that it's often rated as one of the world's best single-day wilderness walks.
Rugby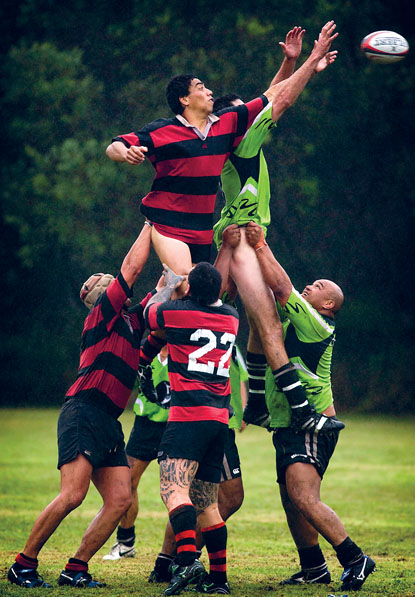 Rugby Union is NZ's national game and governing preoccupation. If your timing's good you might catch the revered national team (and reigning world champions), the All Blacks, in action. The 'ABs' are resident gods: mention Richie McCaw or Dan Carter in any conversation and you'll win friends for life. Or just watch some kids chasing a ball around a suburban field on a Saturday morning, or yell along with the locals in a small-town pub as the big men collide on the big screen.
Abel Tasman National Park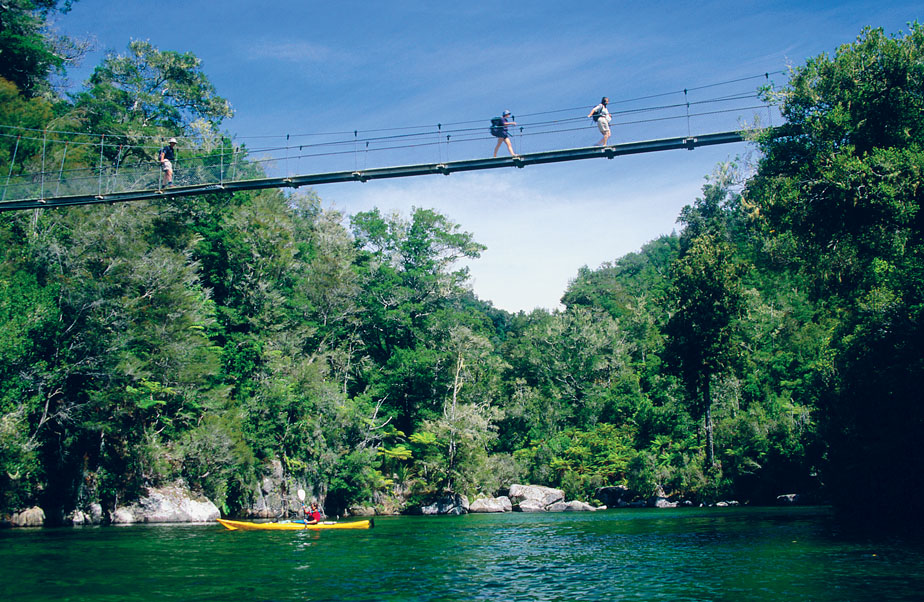 Here's nature at its most seductive: lush green hills fringed with golden sandy coves, slipping gently into warm shallows before meeting a crystal-clear sea of cerulean blue. Abel Tasman National Park is the quintessential postcard paradise, where you can put yourself in the picture assuming an endless number of poses: tramping, kayaking, swimming, sunbathing, or even makin' whoopee in the woods. This sweet-as corner of NZ raises the bar and keeps it there.
Maori Culture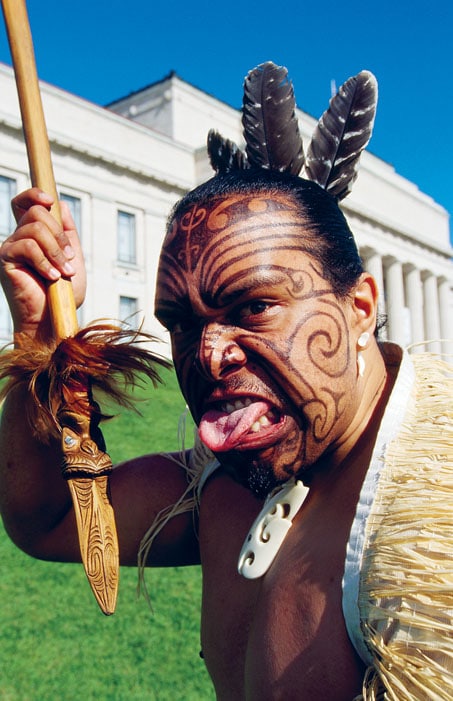 NZ's indigenous Maori culture is accessible and engaging: join in a haka (war dance); chow down at a traditional hangi (Maori feast cooked in the ground); carve a pendant from bone or pounamu (jade); learn some Maori language; or check out an authentic cultural performance with song, dance, legends, arts and crafts. Big-city and regional museums around NZ are crammed with Maori artefacts and historical items, but this is also a living culture: vibrant, potent and contemporary.
Central Otago
Here's your chance to balance virtue and vice, all against a backdrop of some of NZ's most starkly beautiful landscapes. Take to two wheels to negotiate the easygoing Otago Central Rail Trail, cycling into heritage South Island towns such as Clyde and Naseby. Tuck into well-earned beers in laid-back country pubs, or linger for a classy lunch in the vineyard restaurants of Bannockburn. Other foodie diversions include Cromwell's weekly farmers market, and the summer stone-fruit harvest of the country's best orchards.
Skiing & Snowboarding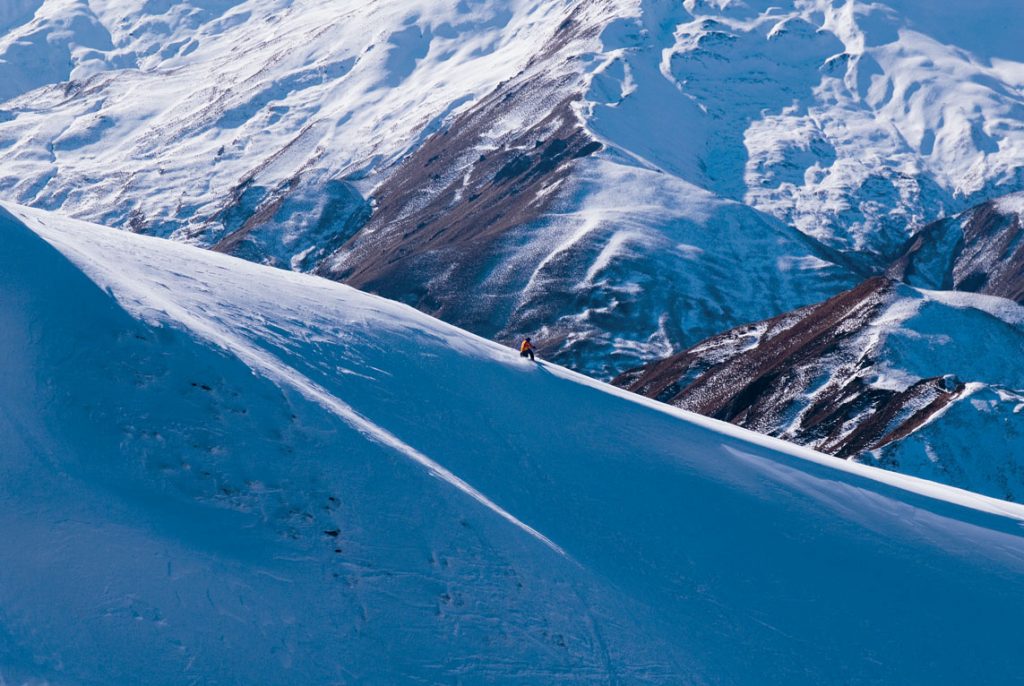 NZ is studded with some massive mountains, and you're guaranteed of finding decent snow right through the winter season (June to October). Most of the famous slopes are on the South Island: hip Queenstown and hippie Wanaka are where you want to be, with iconic ski runs like Coronet Peak, the Remarkables and Treble Cone close at hand. There are also dedicated snowboarding and cross-country (Nordic) snow parks here. And on the North Island, Mt Ruapehu offers the chance to ski down a volcano.
TranzAlpine
In less than five hours the TranzAlpine crosses from the Pacific Ocean to the Tasman Sea. Leaving Christchurch, the train speeds across the Canterbury Plains to the foothills of the Southern Alps. After a cavalcade of tunnels and viaducts, it enters the broad expanse of the Waimakariri Valley. A stop at Arthur's Pass village is followed by the 8.5km Otira tunnel, burrowing right through the bedrock of NZ's alpine spine. Then it's all downhill: through the Taramakau River valley, past Lake Brunner, and finally into sleepy Greymouth.
Akaroa & Banks Peninsula
Infused with a healthy dash of Gallic ambience, French-themed Akaroa bends languidly around one of the prettiest harbours on the Banks Peninsula. Sleek dolphins and plump penguins inhabit clear waters perfect for sailing and exploring. Elsewhere on the peninsula, the spidery Summit Rd prescribes the rim of an ancient volcano while winding roads descend to hidden bays and coves. Spend your days tramping and kayaking amid the improbable landscape and seascape, while relaxing at night in chic bistros or cosy B&B accommodation.