Temples of Angkor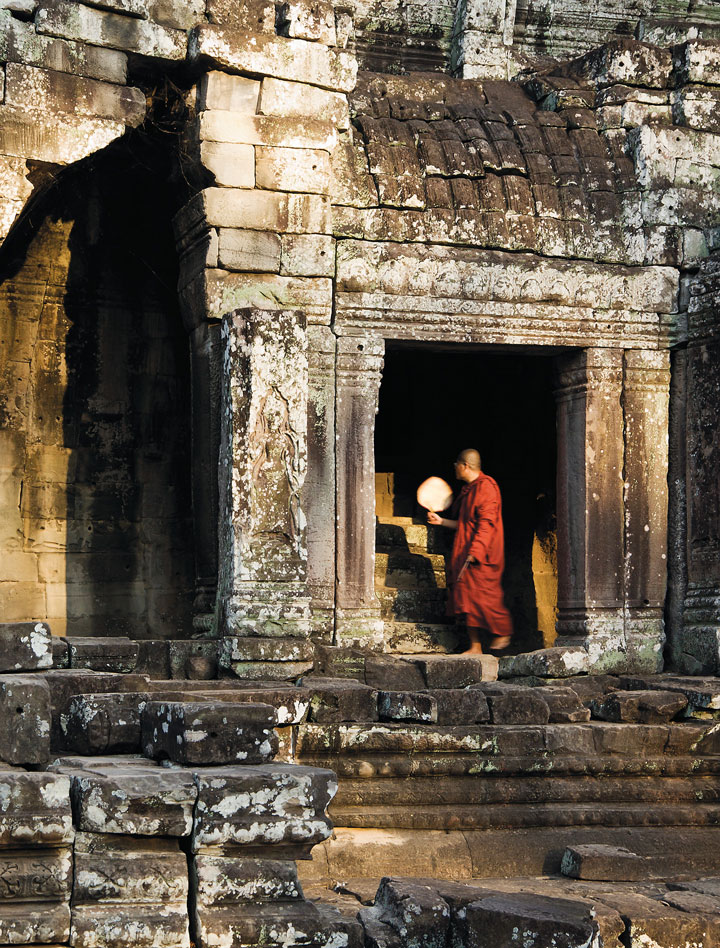 One of the world's most magnificent sights, the temples of Angkor are so much better than the superlatives. Choose from Angkor Wat, the world's largest religious building; Bayon, one of the world's weirdest; or Ta Prohm, where nature runs amok. Siem Reap is the base to explore the world's grandest collection of temples and is a buzzing destination with a superb selection of restaurants and bars. Beyond the temples lie floating villages on the Tonlé Sap Lake, adrenalin activities such as quad biking and microlighting, and cultured pursuits such as cooking classes and birdwatching.
Luang Prabang
Hemmed in by the Mekong and Khan rivers, this ancient city of temples is a travel editor's dream; rich in royal history, Buddhist monks, stunning river views, world-class French cuisine and the best boutique accommodation in Southeast Asia. Hire a bike and explore the tropical peninsula's backstreets; take a cooking workshop, elephant trek, or just ease back with a restful massage at one of a dozen affordable spas. Prepare to adjust your timetable and stay a little longer than planned.
Hoi An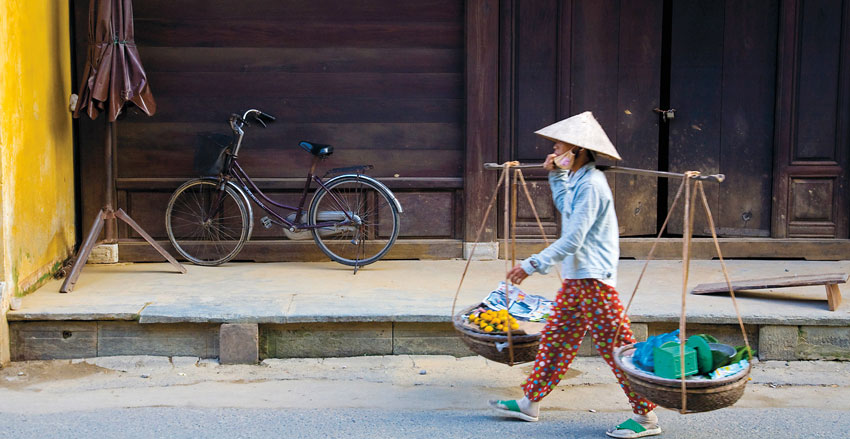 Medieval-looking Hoi An was once Vietnam's most cosmopolitan port. Today the good times have returned and this beautiful, ancient town is bursting with gourmet Vietnamese restaurants, hip bars and cafes, quirky boutiques and expert tailors. Immerse yourself in history in the warren-like lanes of the Old Town, shop til you drop, tour the temples and pagodas, dine like an emperor on a peasant's budget (then learn how to cook like the locals), hit glorious An Bang beach, explore the riverside and backroads. Hoi An has it all.
Halong Bay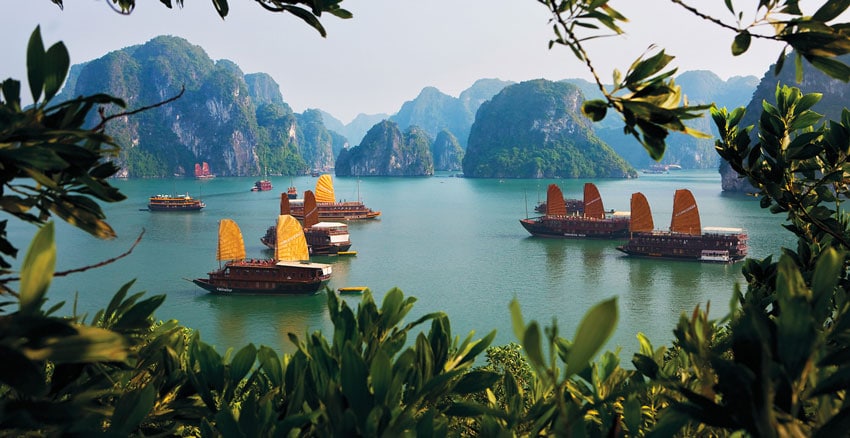 Halong Bay's stunning combination of karst limestone peaks and sheltered, shimmering seas is one of Vietnam's top tourist draws, but with more than 2000 different islands, there's plenty of superb scenery to go around. Definitely book an overnight cruise, and make time for your own special moments at this World Heritage wonder; rise early for an ethereal misty dawn or pilot a sleek kayak into grottoes and lagoons. If you're still hankering for more karst action, move on to less touristed, but equally spectacular, Lan Ha Bay.
Bangkok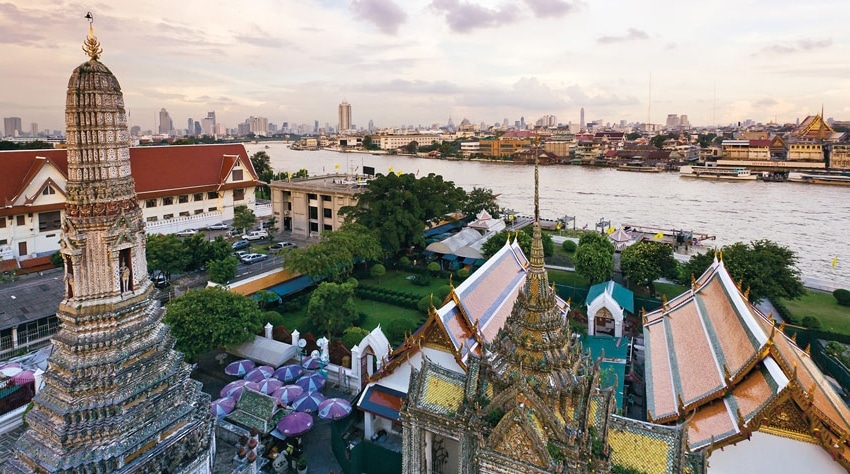 The original City of Angels lives up to the hype as one of Southeast Asia's most buzzing cities. Excuses to delay your trip upcountry include the city's excellent-value accommodation, cheap and spicy eats, unparalleled shopping and a rowdy but fun nightlife scene. Bangkok also functions as the unofficial gateway to the rest of the region, with cheap flights, cosy train rides, modern buses and a variety of other convenient and comfortable transport to your next destination – if you ever decide to leave, that is.
Gibbon Experience
Minus the surfboard here's your chance to become the Silver Surfer as you whiz way above the forest floor attached to a zip-line. These brilliantly engineered cables – some over 500m long – span forest valleys in the lush Bokeo Nature Reserve, habitat of the black-crested gibbon and Asiatic tiger. Your money goes toward protecting the eponymous endangered primate and your guides are former poachers turned rangers. Zip into and bed down in vertiginously high treehouses by night, listening to the call of the wild. This is Laos' premier wildlife and adrenalin high.
Hanoi Old Quarter
Don't worry, it happens to everyone when they first get to Hanoi. Get agreeably lost in the city's Old Quarter, a frantic commercial labyrinth where echoes of the past are filtered and framed by a 21st-century energy. Discover Vietnam's culinary flavours and aromas by eating iconic Hanoi dishes such as pho bo (beef noodle soup), bun cha (barbecued pork) and banh cuon (rice crepes). Later at night, join the socialising throngs enjoying crisp bia hoi (draught beer) at street-corner bars.
Phnom Penh
The Cambodian capital is a chaotic yet charming city which has thrown off the shadows of the past to embrace a brighter future. Boasting one of the most beautiful riverfronts in the region, Phnom Penh is in the midst of a boom, with designer restaurants, funky bars and hip hotels ready to welcome the adventurous. Experience emotional extremes at the inspiring National Museum and the depressing Tuol Sleng Prison, showcasing the best and worst of Cambodian history. Once the 'Pearl of Asia', Phnom Penh is regaining its shine.
Si Phan Don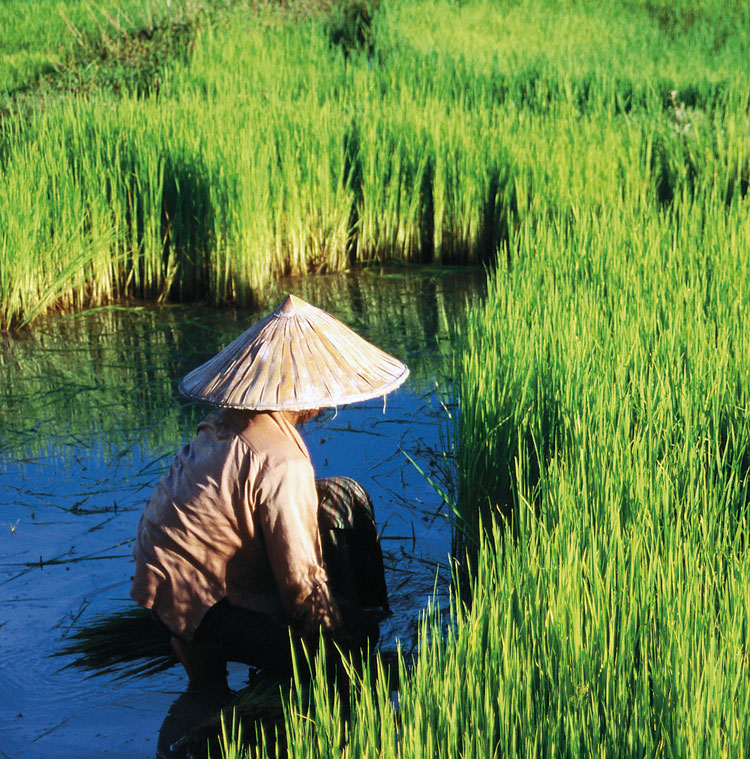 Legends don't happen by accident. Laos' hammock-flopping mecca has been catering to weary travellers for years, and with electricity just arrived (fans and air-con abound) staying on these tropical islands bounded by the turquoise waters of the Mekong has suddenly become even more appealing. Between tubing and cycling through paddy fields, grab a kayak or fish with the locals, and round off your day with a sunset boat trip to see the rare Irrawaddy dolphin.
Northeast Cambodia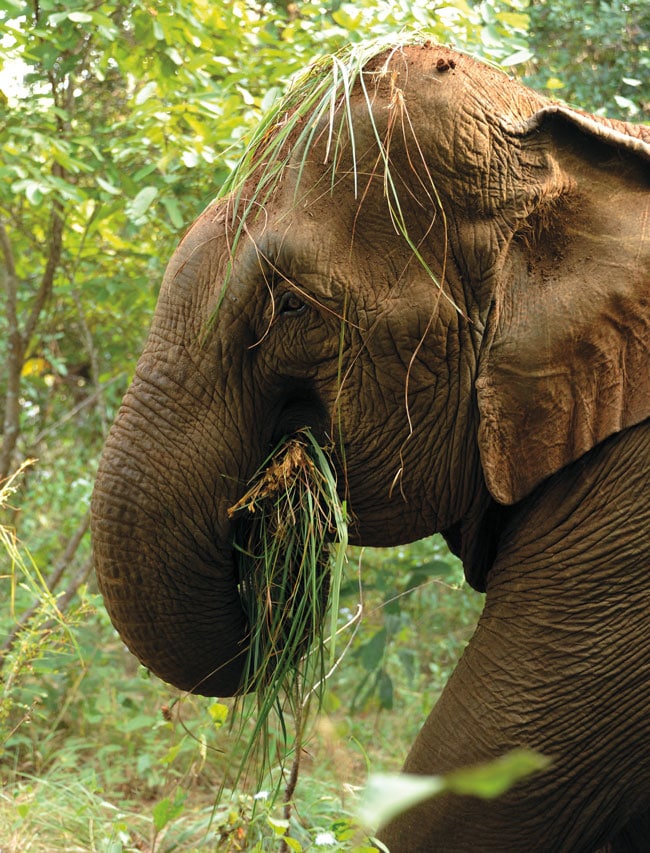 Eventually the endless ricefields and sugar palms that characterise the Cambodian landscape give way to the rolling hills of the northeast. This is the wild east, home to a diverse group of ethnic minorities who still practise animism and ancestor worship, carving effigies of their dead in spirit cemeteries. Elephants are still in use in this part of the country, although better than riding them is visiting them in their element at the Elephant Valley Project. Add freshwater dolphins and a collection of thunderous waterfalls to the mix and you have the right recipe for adventure.
Ho Chi Minh City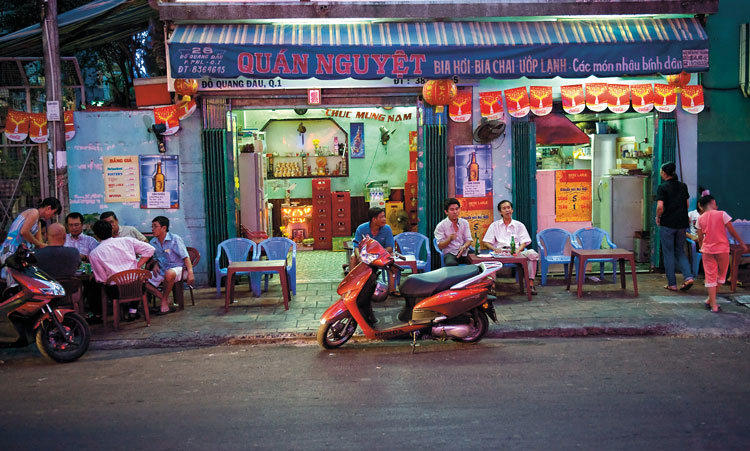 Increasingly international but still unmistakably Vietnamese, the former Saigon's visceral energy will delight big city devotees while leaving others completely flabbergasted. This city doesn't inspire neutrality. Either you'll be drawn into its thrilling vortex, hypnotised by the perpetual whir of its orbiting motorbikes, or you'll find the whole experience overwhelming. Dive in and you'll be rewarded with a wealth of history, delicious food and a vibrant nightlife that has always set the standard for the country. The heat is always on in Saigon. Loosen your collar and enjoy.
Vietnamese Food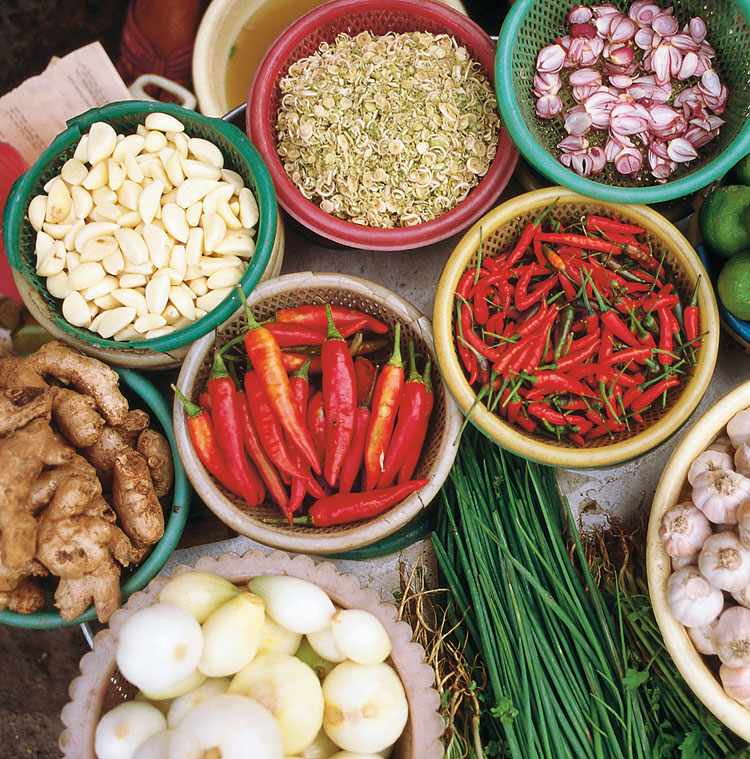 Perhaps Asia's greatest culinary secret, Vietnamese food is on the radar but hardly a global phenomenon. Essentially it's all about the freshness of the ingredients – chefs shop twice daily to source just-picked herbs from the market. The result? Incomparable texture and flavour combinations. For the Vietnamese, a meal should balance sour and sweet, crunchy and silky, fried and steamed, soup and salad. Wherever you are, you'll find exquisite local specialities – the 'white rose' (shrimp dumplings) of Hoi An, canh chua (fish sour soup) of the Mekong Delta or good ol' pho (noodle soup) of the north.
Sukhothai
Northern Thailand isn't just about hill tribes and trekking. A visit to the awesome ruins of Thailand's 'golden age' at Sukhothai and Si Satchanalai-Chaliang Historical Parks also throws a bit of history into the mix. The ruins range from towering Buddha statues to ancient kilns, many of which are amazingly well preserved. Best seen by bicycle, these two parks offer self-guided exploration at its best, and are good outdoor alternatives for those intimidated by the north's more adrenalin-based options.
Tham Kong Lo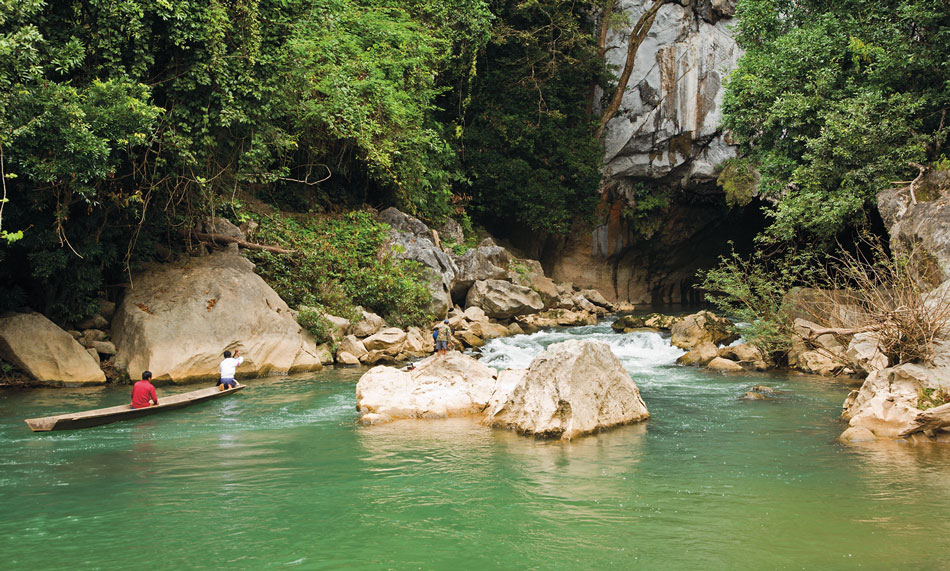 Imagine your deepest nightmare, the snaggled mouth of a river cave beneath a towering limestone mountain; the boatman in his rickety longtail taking you into the heart of darkness as you putter beneath the cathedral-high ceiling of stalactites…bats whispering over your head. This extraordinary 7.5km-long subterranea in Laos' remote Khammuan Province is an awesome experience and you'll be very glad to see the light at the other end. Just remember – you have to come back!
Nam Ha National Protected Area (NPA)
'Tiger, tiger burning bright…' Step into the church-cool interior of the triple canopy Nam Ha jungle and you may just hear one, for there are still a few lurking in the depths of Laos' first established National Protected Area. It's also home to a rich tapestry of ethnic groups who live off the forest. Head to Luang Nam Tha or Muang Sing for award winning eco-treks into this wonderland, or better still, try a homestay – which involves you staying with a tribe, sharing smiles over the fire.
Battambang
This is the real Cambodia, far from the jetset destinations of Phnom Penh and Siem Reap. Unfurling along the banks of the Sangker River, this is one of the best-preserved colonial-era towns in the country. Streets of French shophouses play host to social enterprises ranging from fair-trade cafes to bike excursions. In a word? Charming. Beyond Battambang lies the Cambodian countryside and a cluster of ancient temples, that, while not exactly Angkor Wat, mercifully lack its crowds. Further afield lies Prek Toal Bird Reserve, a world-class bird sanctuary en route to Siem Reap.
Thai Elephant Conservation Center, Lampang
One of Southeast Asia's unique experiences is undoubtedly the chance to learn how to be a mahout (elephant caretaker) at Lampang's Thai Elephant Conservation Center. At this program, the profits of which go to help sick elephants, you'll learn how to ride, work with, bathe and care for elephants in stints ranging from a day to a month. If you stay overnight, you have the option of crashing with the real mahouts, where there's the added bonus of picking up a bit of the local culture.
Sihanoukville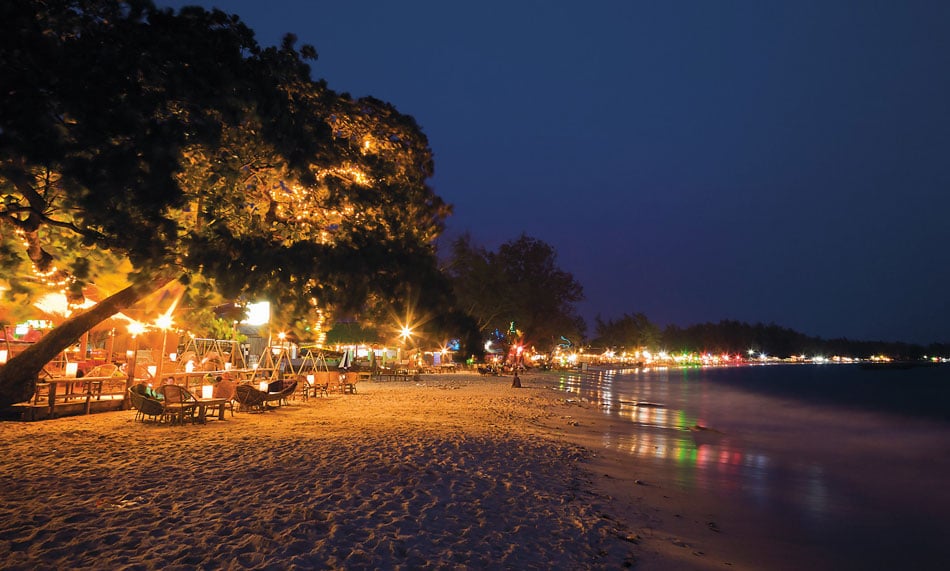 Its reputation for backpacker hedonism notwithstanding, the real appeal of Sihanoukville is its beaches. Many of them are on nearby islands such as Koh Rong and Koh Rong Samlon, where resorts are creating a buzz for their laid-back-bungalow vibe. On the Cambodian mainland, it's only 5km from Sihanoukville's grittier central beach, Occheuteal, to Otres Beach, still mellow and sublime despite the threat of development. More central Victory Beach, Independence Beach, Sokha Beach and even Occheuteal also have their charms – and their own unique personalities.
Pha Taem National Park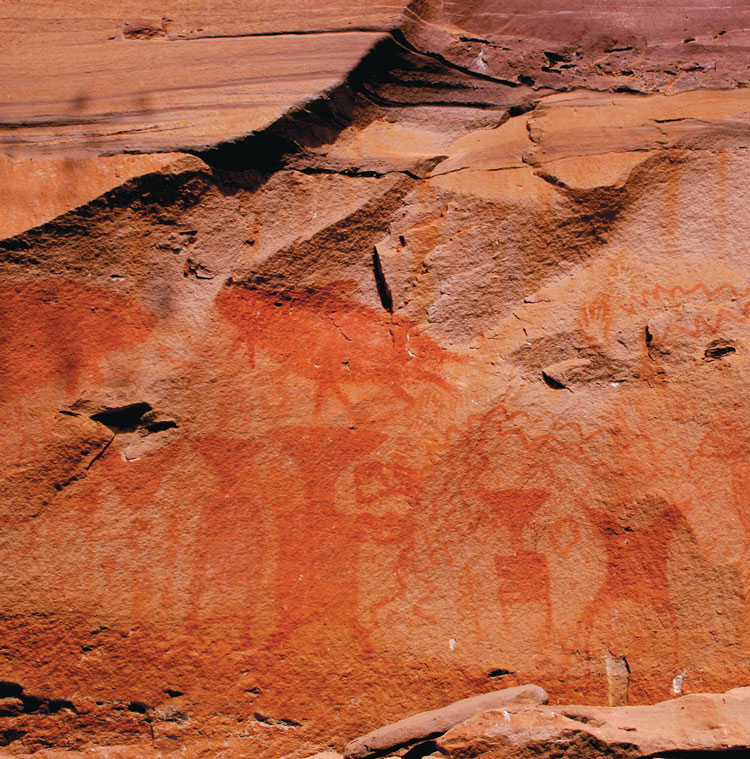 One of northeast Thailand's most amazing natural sights is Pha Taem National Park. It's here that the normally vast Mekong River narrows to a wild, rocky channel. The entrance area of the park offers fantastic views over here and neighbouring Laos from a high cliff, and it's also possible to get directly into the action via a handful of trails, some of which pass by prehistoric wall paintings. If you're lucky, you may even run into locals still fishing in the same manner as depicted on the walls – with giant bamboo baskets.
Khmer Temple Trail
If you want to see Angkor Wat but don't want the crowds, consider following northeast Thailand's informal Angkor temple trail from Phimai to Phanom Rung. The area's Khmer-era ruins cover the spectrum from immaculate to rubble, and visiting them is a good excuse to explore Thailand on rented wheels. In addition to taking in some pretty impressive history, a visit offers a unique chance to experience the laid-back rural lifestyle and unique culture of this little-visited region.