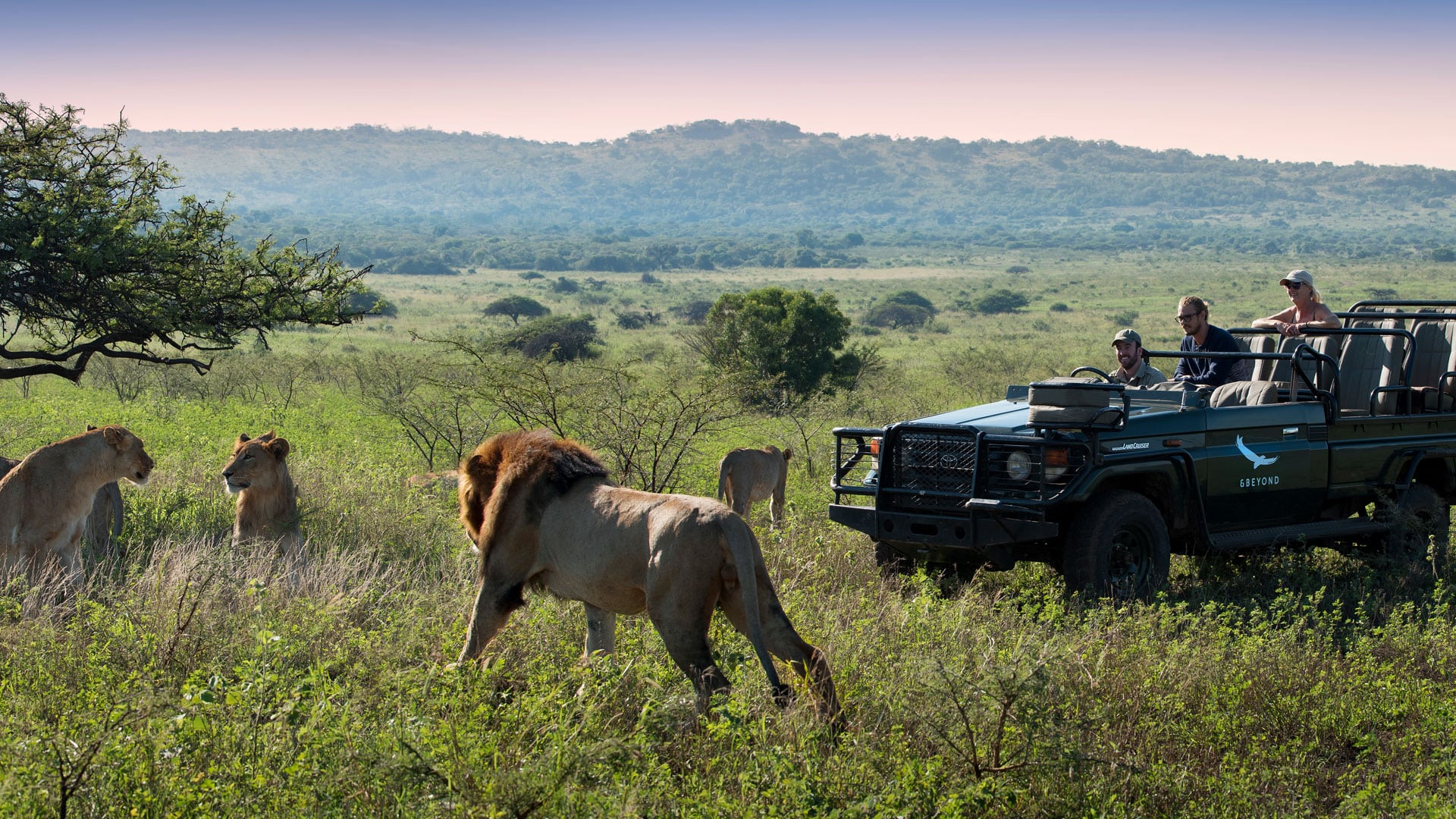 The African Safari is one of the most sought-after travel destinations. With endless possibilities and endless adventures, planning a safari can be daunting. Whether you're a first-timer or an experienced traveler, we have put together the ultimate guide to help make your trip a reality. From where to start planning, to which countries offer the best wildlife viewing, to what you need to pack for the journey – we have it all! So, if you're ready to explore this beautiful continent like never before, keep reading for all the advice you need!
Do you know that many destinations in Africa are worth exploring? This article will help you pick the best African Safari destination for your trip.
What to Expect on an African Safari?
When you travel to Africa, you'll encounter some fantastic wildlife. From lions and elephants to giraffes and rhinos, there's no shortage of animals that you'll be able to see on safari. However, not all African safaris are created equal – so it's important to know what to expect.
For starters, you must understand the difference between a game drive and an all-inclusive safari. The former is when you go on your own, while in the latter option, there are guides who accompany you throughout your entire trip. This is important because you don't want to be stuck with a not that great guide!
Furthermore, it helps if you know what kind of accommodations will be available for your trip. While there are many options for hotels and lodges in Africa, the best ones have all-inclusive packages, and this means that you'll have access to all the meals, drinks, and activities throughout your stay in Africa.
Where to Go on an African Safari?
Many different countries in Africa offer fantastic wildlife viewing. However, some of the best safaris can be found in Kenya, Tanzania, and Uganda.
Kenya is known for its iconic Masai Mara game reserve – home to lions, elephants, and other large animals. Tanzania is also a great choice, as it offers the Serengeti National Park, where you can spot dozens of animals. And if you're looking for something more laid-back, then Uganda is just what the doctor ordered!
While many other safari options in Africa offer fantastic wildlife viewing, these are just three of the best. So, if you're looking for a great place to go on your next African safari, then look no further!
How to Prepare for an African Safari?
Before you go on your safari, you must prepare yourself physically and mentally. First and foremost, make sure that you're in good physical condition – this includes being well-hydrated, eating a balanced diet, and getting plenty of rest.
Secondly, it's essential to know what to expect regarding wildlife viewing. For example, if you're looking for a place with animals like giraffes and elephants, then make sure that your safari includes these creatures.
And lastly, don't forget about safety! While there's no reason, you should have any problems while on your safari, it's always good to be prepared if something happens.
The Best Time of Year to Visit Africa for A Safari
There's no one-size-fits-all answer to this question, as the best time of year to go on an African safari will vary depending on where you're visiting. However, some of Africa's more popular safari destinations are typically busiest during the summer months.
So, if you are planning a safari trip in the summer, ensure you book the trip as soon as possible! And for those of you planning an African safari during winter, you must consider the weather conditions.
For example, some safari parks in Africa located near the equator will be warmer and more humid during winter. And if you're planning a safari trip to an African safari park in the northern hemisphere, then make sure that you get plenty of rest before your trip so as not to deplete yourself with energy.
Conclusion
There are many different factors that you should consider when planning an African safari. And while there's no one-size-fits-all answer to this question, make sure that you feel all of the information above so as not to end up disappointed with your experience. After all, the best safari experience is the one that you'll remember for the rest of your life!