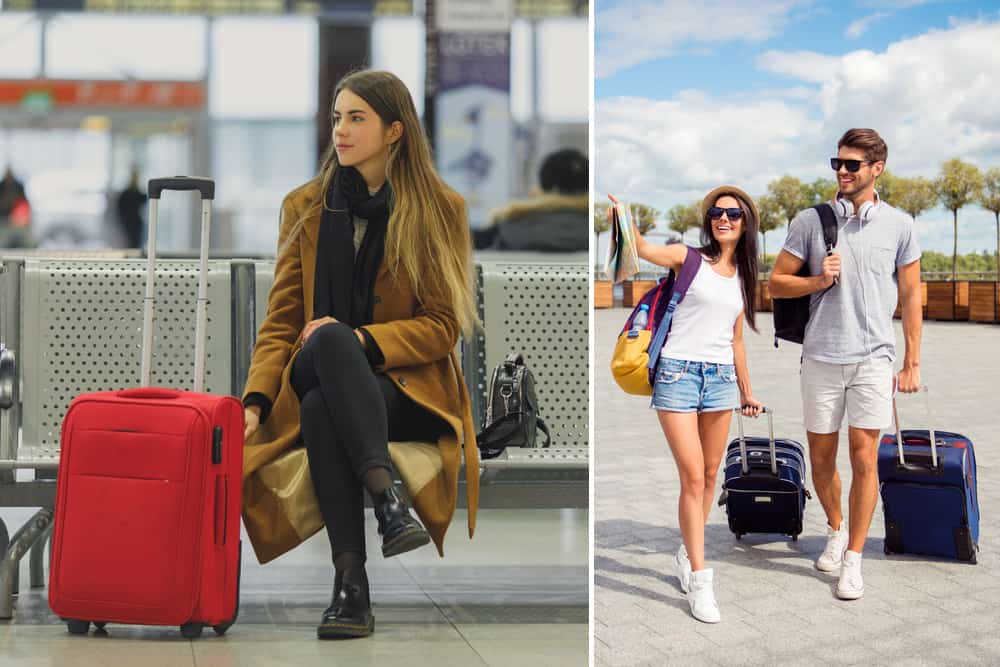 Are you ready to get on a plane? Whether it's a long-planned vacation, a last-minute escapade, or a routine business trip, the suggestions are all the same for anyone who is going to fly away from home.
These suggestions aren't about what you are going to do in the airport alone: it's also about how you pack your bag, what outfit you are going to wear (to look and feel great), and how to keep your cool around the airport.
You thought this was as easy as boarding and landing? Think again!
Don't panic! We have created this list for people who are new (and not so new) to flying, so you know what to expect and plan accordingly! That way, all you have to think about is how much you're going to enjoy your flight.
1. Forget about your high heels
Look, I know. You have a killer outfit that can only be worn with high heels. But this isn't the time or the place to wear them. There's a lot of walking to be done in the airport – by the time you're finished and sitting on your airplane seat, you'll ask the stewardess to cut your feet off.
Imagine what would happen if you are walking down the aisle with your high heels and the airplane goes through turbulence? Not a good look! Even worse, you might end up with a twisted ankle – and there's still plenty of walking to be done around the airport once the airplane lands.
2. This isn't the time to try your new outfit
You might've bought a new outfit for your trip – I'm not going to lie, we all thought about it at least once. Walking around looking like an Italian model and feeling good – until you have a brand-new stain on your brand-new outfit.
Here's the thing: if you wear your new outfit on the plane, who's to say you won't go through turbulence and spill your drink on your new clothes? It's simply not worth it.
Keep your outfit in your suitcase and wear it after that warm shower you'll take when you get to your hotel! When you are on the plane, wear something that can be easily cleaned and isn't important enough to ruin your day if it gets ruined.
3. That light summer dress can't fly alone
If you are dead set on wearing a summer dress because you are traveling to a warmer climate, keep one thing in mind: you're about to have a winter experience when the plane takes off.
Airplanes are chilly and you will get extremely cold if you are wearing light clothes when you are flying. If you must wear your dress, bring a sweater or a jacket along, just in case. Ideally, you should wear a fall travel outfit – the best of both worlds!
4. Your flip-flops aren't that comfortable
Beginner players will think flip flops are the ultimate airplane footwear – but it isn't. You will never catch a veteran flyer wearing a pair of flip-flops on a plane. You probably know why: long walks around the airport and a chilly experience on the airplane. Not a good mix for flip-flop enthusiasts!
Sneakers or flat shoes (whatever is more comfortable for you) are the weapon of choice for this battle. If you are afraid of feet sweat, carry a foot spray. If it's serious, bringing a change of socks with you will help you out!
5. Pajamas aren't a good look nor a good choice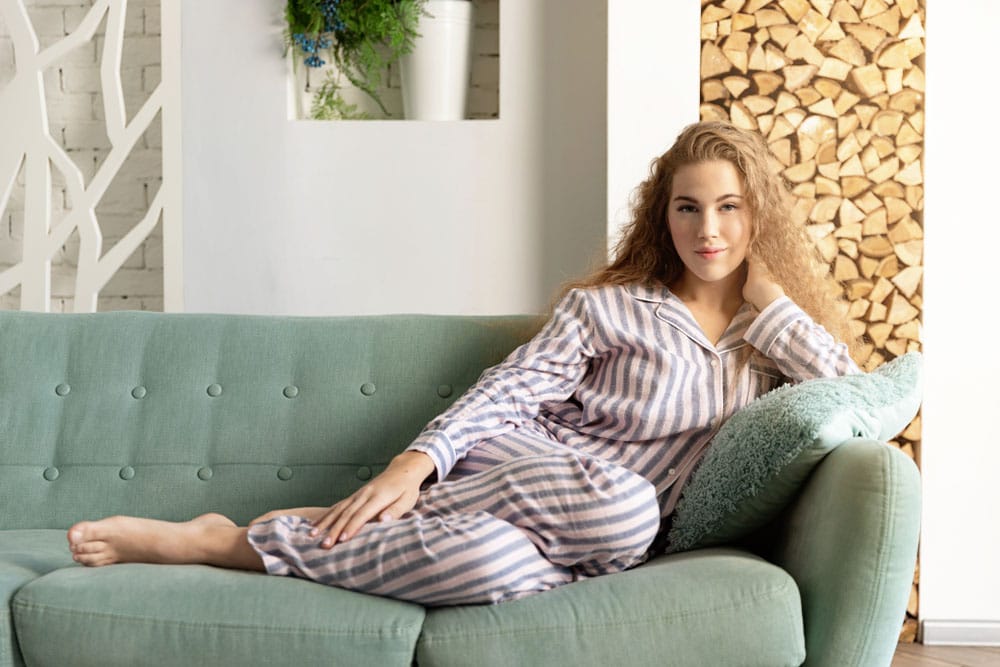 It astonishes me to know people think wearing PJs on a plane is a good idea. Even if it's a red-eye flight, don't do it. We're not telling you to wear a business travel outfit if you don't want to. If you're looking for comfort, wear athletic wear.
If you think you are going to sleep better with your PJs on, think again. People are going to stare so much you won't be able to have a good night's sleep – or any sleep at all.
6. Your Christmas sweater might betray you
If there's a busy season around airports, it's the holiday season. People fly from all over the world to see their relatives – their favorite cousin, that weird aunt, and your niece's new boyfriend. It's a blast!
Do you know what might ruin your holiday spirit? A sudden delay at airport security. Several Christmas sweaters have metal adornments that sparkle and shine – and also hold you off at the airport scanner.
Wear something else, airport security is no fun!
7. This isn't the time for perfume sampling
You make a quick stop at the duty-free shop and experiment a little bit with different perfumes. You have fun and when it's time to board the plane, you start to get dizzy. That's when you find out you smell like 100 different people and it's giving you a headache.
That's a rough start for the passenger sitting next to you for the next couple of hours – and for you as well.
8. Leggings might be the right choice – or maybe not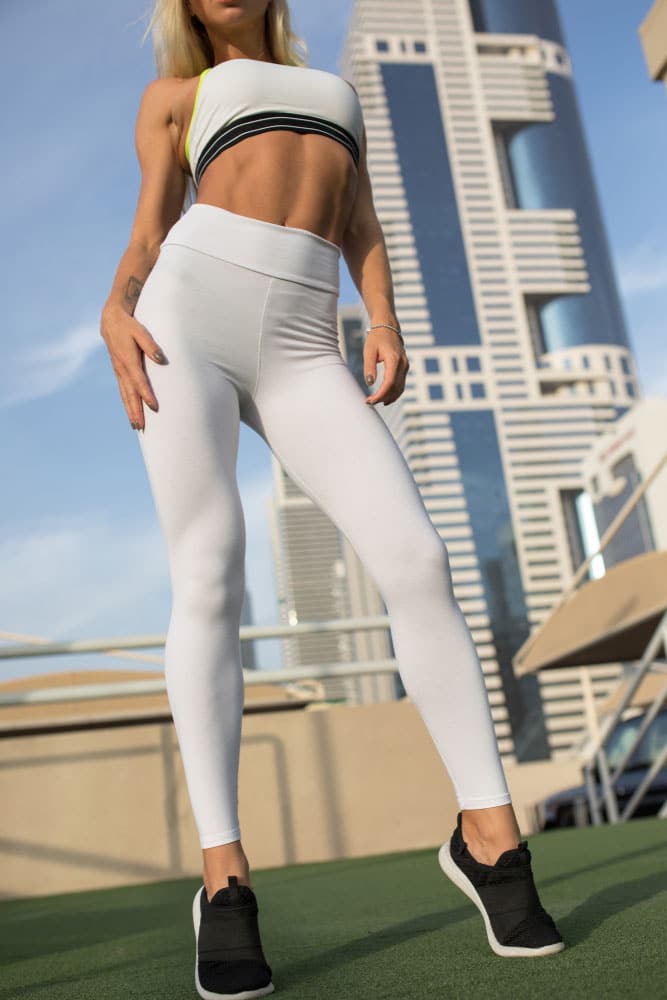 Wearing leggings is a great idea and I encourage it wholeheartedly – unless you are boarding a United Airlines flight. That company has a dress code that forbids leggings – and it might not be the only one to do so.
If you are not sure about your company's dress code, try a different set of pants, and keep the leggings in your suitcase.
9. Baggy clothing might attract the wrong crowd
While it's not how it should be, baggy clothing will attract airport security's attention. They might think you are hiding something under that early 2000s rapper outfit and will delay you to find out – again, not a fun time for anyone involved!
Loose-fitting clothing is okay, but don't overdo it. If you don't know what outfit to wear, a tracksuit will do the trick!
10. Do you want to wear offensive clothing? Don't get offended, but you can't.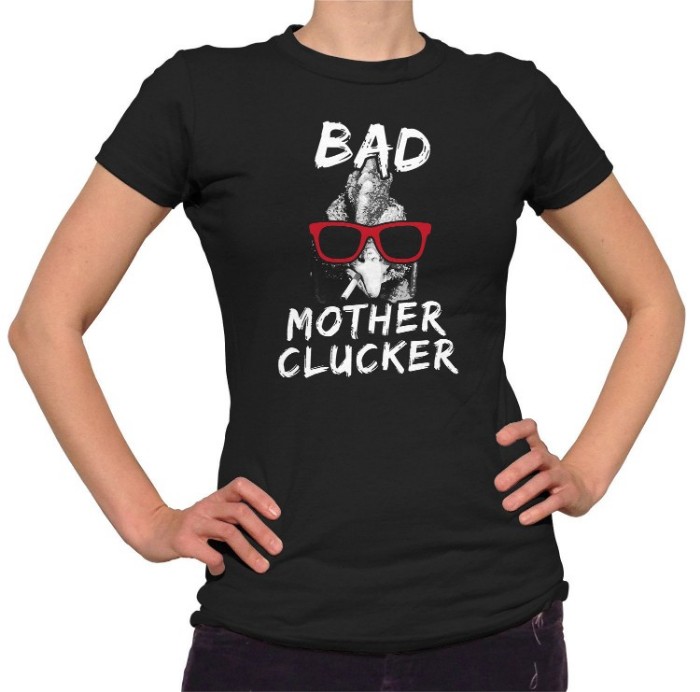 Avoid any offensive clothing you might like to wear. Avoid clothes with religious or political statements that people might find offensive – even if you think they are not.
Be a good sport and try not to ruin anyone's day with your shirt. It's not about other people alone, you might find out you are breaking the company's dress code and won't be allowed to fly.
How do you know if your clothes are offensive or not? There's an easy homemade test you can try. If your family thinks it's not a good idea, it probably isn't.
Quick recap: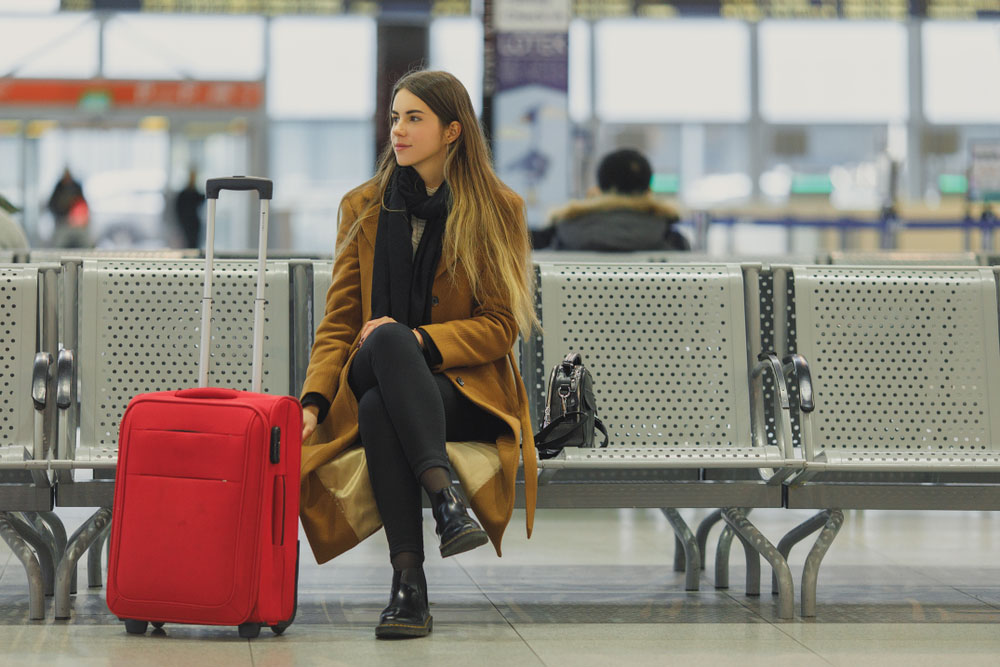 Be practical about the clothes you are going to wear – fly comfortably. But don't throw fashion out the window and wear your PJs. Choose neutral colors and wear comfortable athletic clothes. A cute, comfortable outfit is the way to go.
If it isn't right for a vacation or business trip, don't bring it with you – pack light! A light suitcase will make you feel like you are at the airport and not working out at the gym.
Have fun on your trip and safe travels!
Read also this important article about Hotels Scams and how to avoid them: Click Here.