Women traveling on their own have become very popular though quite surprising to a lot of people.  It seems to be something they have thought about for some time and one of the most popular destinations is the Asian countries.  Have you ever taken a trip overseas on your own?  Keep in mind even though traveling alone has become very popular,  it can be dangerous to take off on your own without being really prepared. If you have been considering traveling around the world on your own, there are some things you really need to know.  Ladies, here are some of the best suggestions for traveling on your own.
10. First And Foremost, Always Stay Safe!
You can easily stay in touch with someone you know using your cell phone or by connecting online, it could make all the difference in the world.  Getting a local slim-card will give you access to the internet by giving you messages and online maps.  You will be provided with a list of safe taxis, online ticket booking, as well as make emergency calls if you are in a bad situation.  If traveling around on your own is something you look forward to, you might consider getting a GPS phone that will keep you connected even if there is no cellular service. If you have GPS, use it if something does not seem right. You should also get an updated, local map ahead of time to familiarize yourself with the area you will be traveling to.
9. Listen To Your Instincts!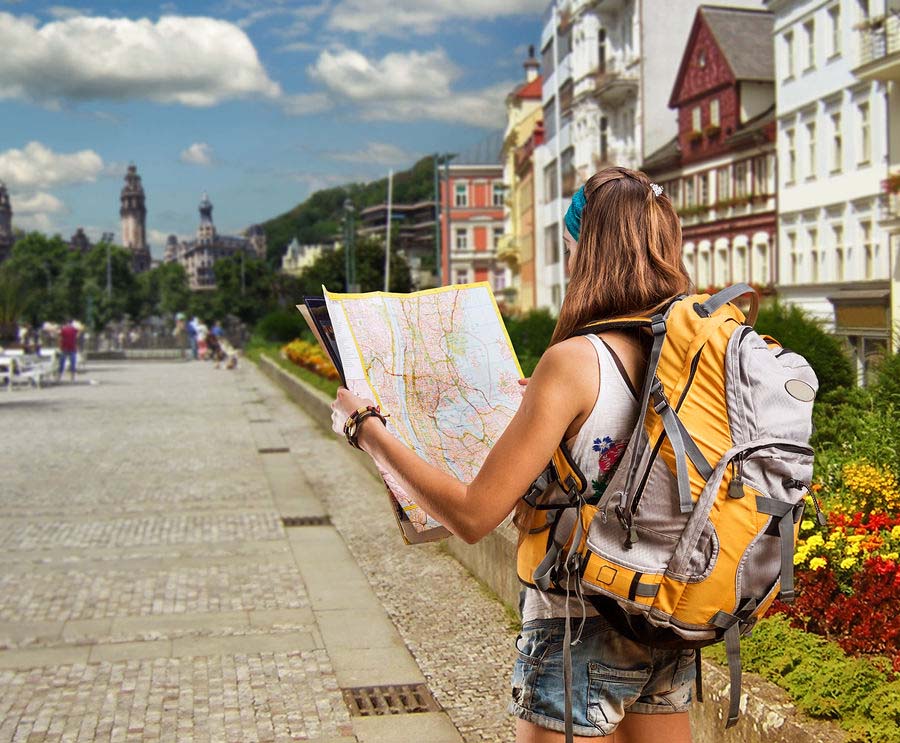 For some reason, unlike men, women have very strong intuitions or instincts and you should listen to your "gut" when it's telling you something is not right.  You will run into people you don't know or places that just don't feel safe.  If you feel uncomfortable about a situation just drop it and move on. If someone makes you feel uncomfortable, just excuse yourself and leave. You might miss out on experiences but first and foremost you will be safe and that takes first place.
8. Reach Out To Locals And Other Travelers
Interacting with local residents and other travelers is what visiting a new place is all about. Let's face it, if you have never been to that country, you will feel like you have moved to another planet.  Their customs, language, and familiarity with a given area will be a great help if you reach out for assistance. They can point out places you should stay away from as well as places that are a must to visit.  Meet other travelers, you might find people that you truly enjoy being around and could end up being travel companions, at least for a while. You might even experience meeting people that will become life-long friends!
7. Look Into Travel & Tour Companies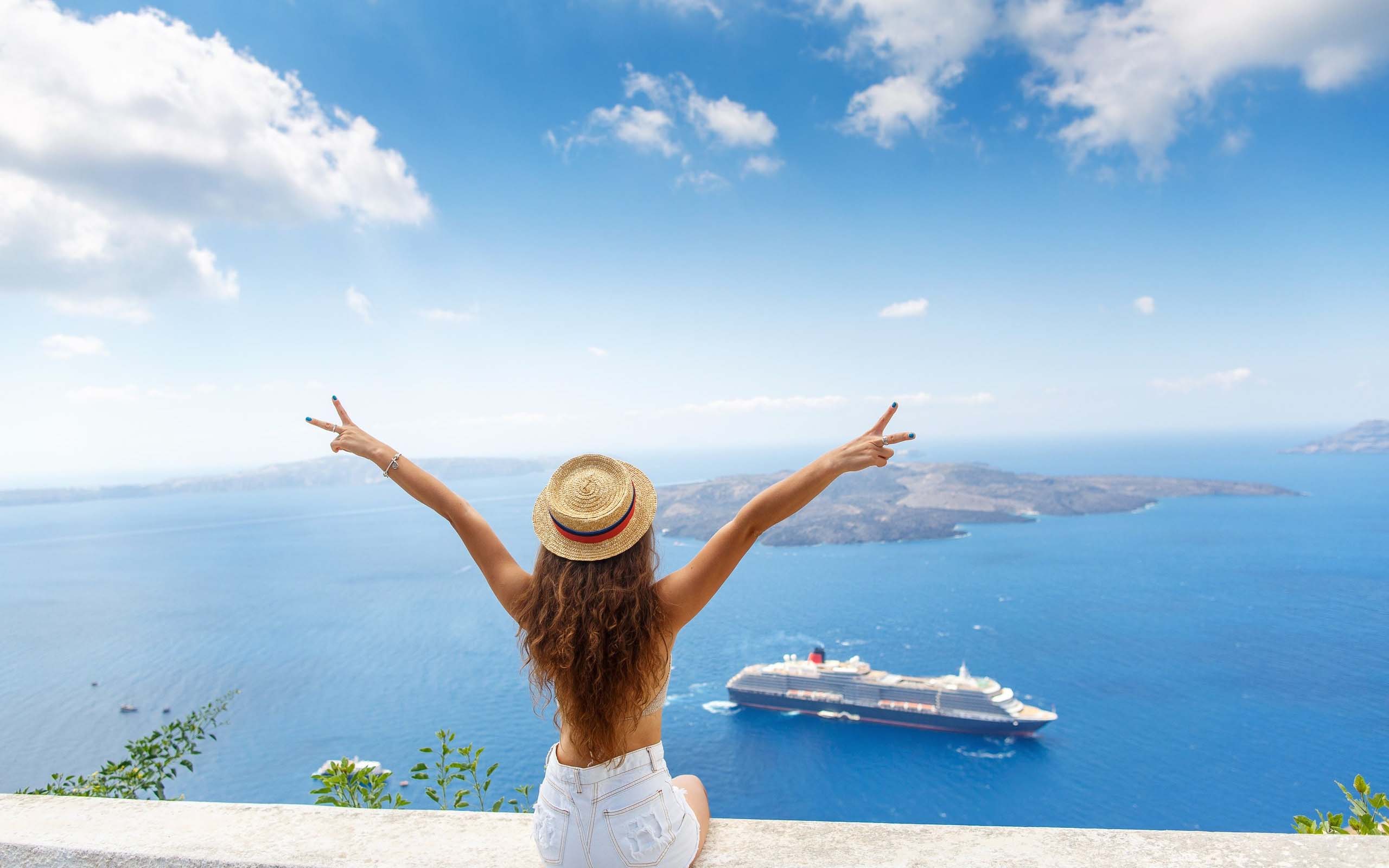 Many tours and travel companies have different packages to meet your needs.  You can travel with a group or have a customized trip planned out just for you.  Some places even offer "Women Only" tours so shop around and find something that will work best for you.  You might discover some really great moments such as learning how to cook local food or learning how to dive off the coast with a professional guide.  These companies are there to work with you, so share your plans and what you are looking forward to doing. You might just experience something that will only happen once in a lifetime.  Meeting up with other people can be a lot of fun and the opportunity might turn into a great experience.
6. Consider Living In A Hostel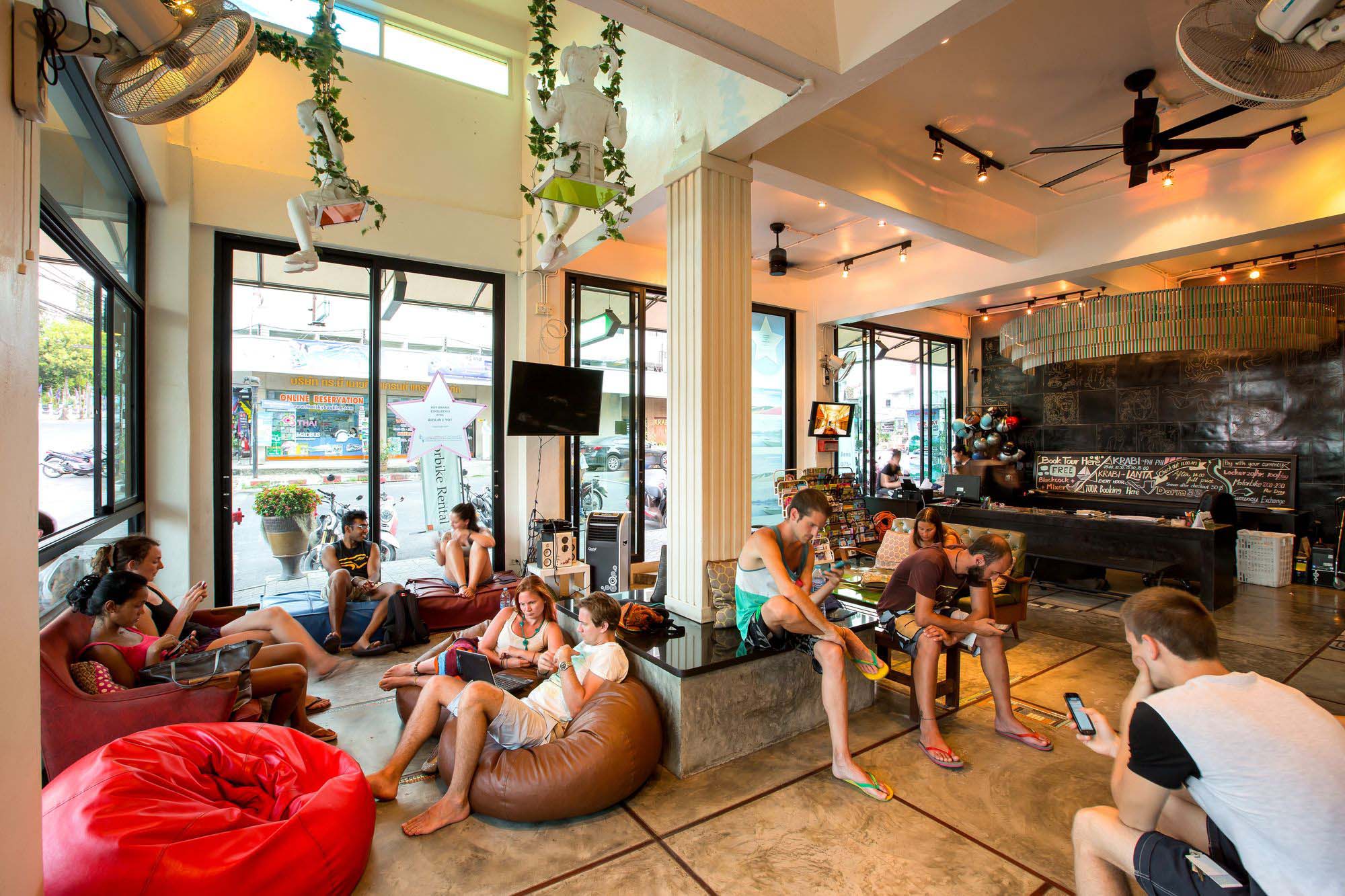 Although hotels offer many luxuries and comforts, they cannot give you the opportunity to experience the heart of a country.  Hostels can offer moments you would not experience otherwise.  If you are backpacking across an area of the country, hostels are a dream come true.  You will enjoy people a lot like yourself that will give you information about an area and could become very useful contacts.  Those who own and run hostels know all about local attractions and offer great advice. In many cases, you will make new friends as well as discover travel companions.  You will get great information about the area you are traveling to including prices, local guides, and hotels or other information you might need.  Hostels vary in size and accommodations and many are actually extremely comfortable. So, give it a try, you might be quite surprised by what you have learned and that you cannot get from a hotel.
5. Bring Along Your Favorite Hobby
Traveling alone, you will have some time on your hands. You might spend a few hours on a train or spend the evening resting, you will have some downtime to relax with your favorite hobby.  Painting, sketching, writing, or photography, are possible hobbies you can enjoy on your own.  Writing about your adventures or taking photos will let you capture moments you will enjoy for years to come.
4. Don't Be Shy About Asking For Help Or Advice From Strangers
You are not going to get in trouble by reaching out to strangers for help or getting help when it's being offered to you.  When you travel, you are going to discover there are so many wonderful people in other countries that are kind and will be more than happy to help you out when you need it the most.  If you are standing on a street corner but haven't a clue which way your hotel is located, ask someone for assistance.  Some of the best choices are street vendors or shop owners, they know the area better than almost anyone else.
3. Have Your Instincts On High Alert For Scammers!
Just like any other place, not all people are helpful or kind. In Asia, there are boatloads of people willing to help. They might want to guide you to your hotel, carry your luggage, or put you in an over-priced cab.  There are times your gut instincts should tell you something is a scam. What you can do to protect yourself from scammers include staying alert! Be prepared by having the names of dependable cab services, if you are traveling to the airport, use a pre-booked cab, book your hotel room before you ever leave home, at least for the first night.  Book other events ahead of time such as train or bus tickets. If it's not plausible to have tickets for buses or trains, ask the airport personnel to guide you to legitimate services.
2. Leave Heavy Luggage At Home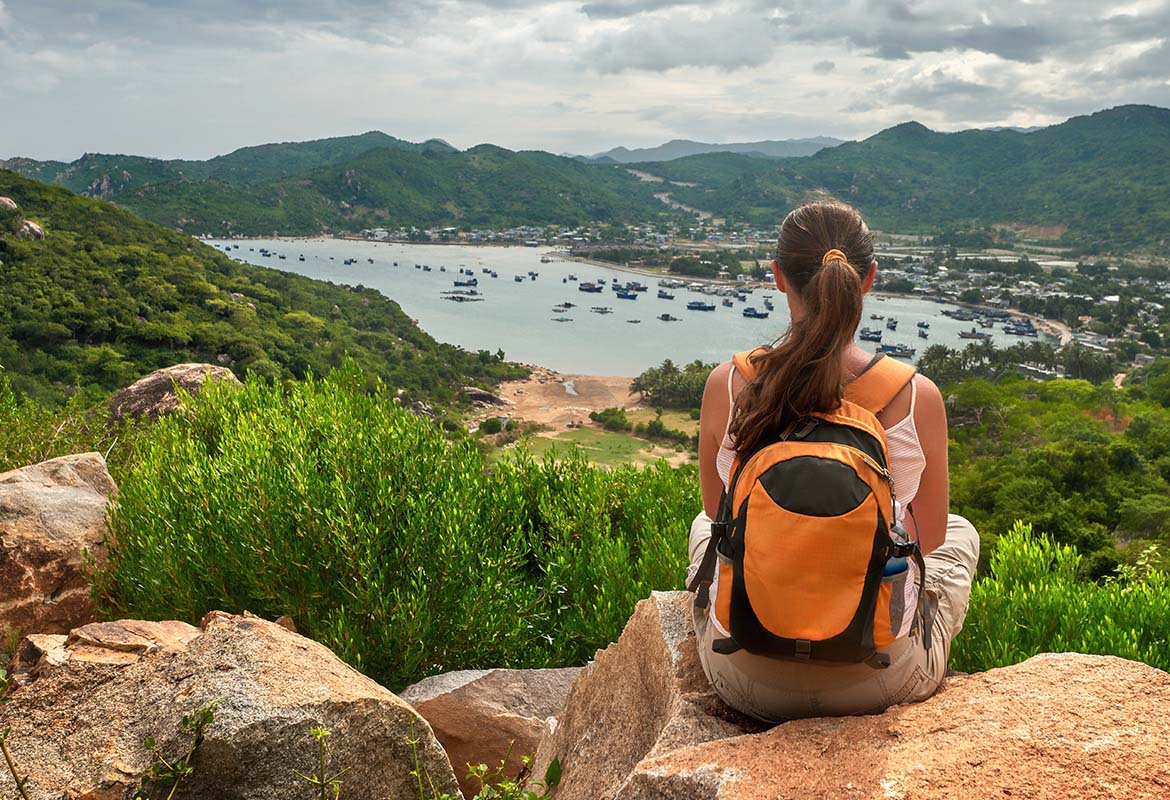 Because you are traveling alone, only take light items with you. It will be much easier to check-in without luggage, grab a scooter or bike taxi instead of a cab. It will be less expensive and you can get going quickly.  If you will be backpacking, keep it light, walking with heavy luggage will drain you in no time if you are going to be walking a lot.
1. Take Time Out To Rest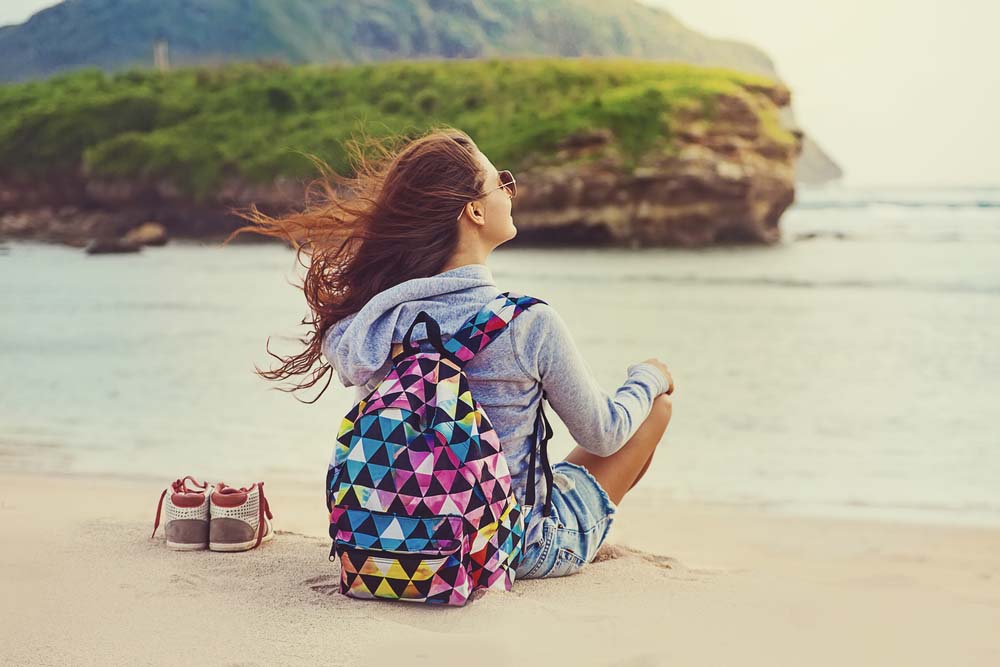 You don't have to keep going every minute of every day.  Take some time for yourself, just sit back and relax.  Traveling alone can be daunting at times and you should take the time to refuel.  You are the only one responsible for your itinerary and other plans.  It's only common sense to take a day off to recoup and just enjoy a day of doing as little as possible.  Read that great book you hoped you would have the time to squeeze in. Taking a day off will help you plan for another day and another destination without the added stress of making plans at the last minute.  Stay in a hotel that has a massage service and treat yourself or call family and friends to let them know you are fine.  Remember, you are the one setting down the rules because you are traveling alone!
Taking some advice will help you plan ahead before taking off on your trip.  You want to come home with great memories, not negative situations.  This information should help you plan ahead and keep your gut instincts in high gear. Whether you are traveling to Europe, visiting the Alps, or traveling around Asia just be prepared ahead of time with some good advice.  There are many wonderful places to visit, just make sure you have everything checked off your list ahead of time.