Argentines love eating. A great deal of their social and political life involves a table, be it for a leisurely coffee, an informal meal or an elegant banquet. The food must meet two criteria: abundance and a good price-to-quality relationship. Sophistication is not a national feature, and beef and pasta are the two pillars upon which the national menu is based. That's not to say sophistication doesn't exist. On the contrary. In Buenos Aires and other Argentine cities, you'll find plenty of slick international restaurants – Japanese, Middle Eastern, Mexican, Southeast Asian, Brazilian, you name it – that serve intricately prepared dishes. But traditional Argentine food, which is rooted in Italian and Spanish cooking, is generally more modest.
Argentines eat a lot of beef. Per capita, they down nearly 70kg of the stuff per year. Compare that to 43kg in the US and 37kg in Australia.
STAPLES & SPECIALTIES
Most visitors (unless they're vegetarian, heaven forbid) follow the same splurge-and-purge pattern when they get to Argentina: they arrive, gorge themselves on the country's famous beef and then, by day four, start moaning for something different – anything but more beef! Rest assured, beef is only part of the story.
Beef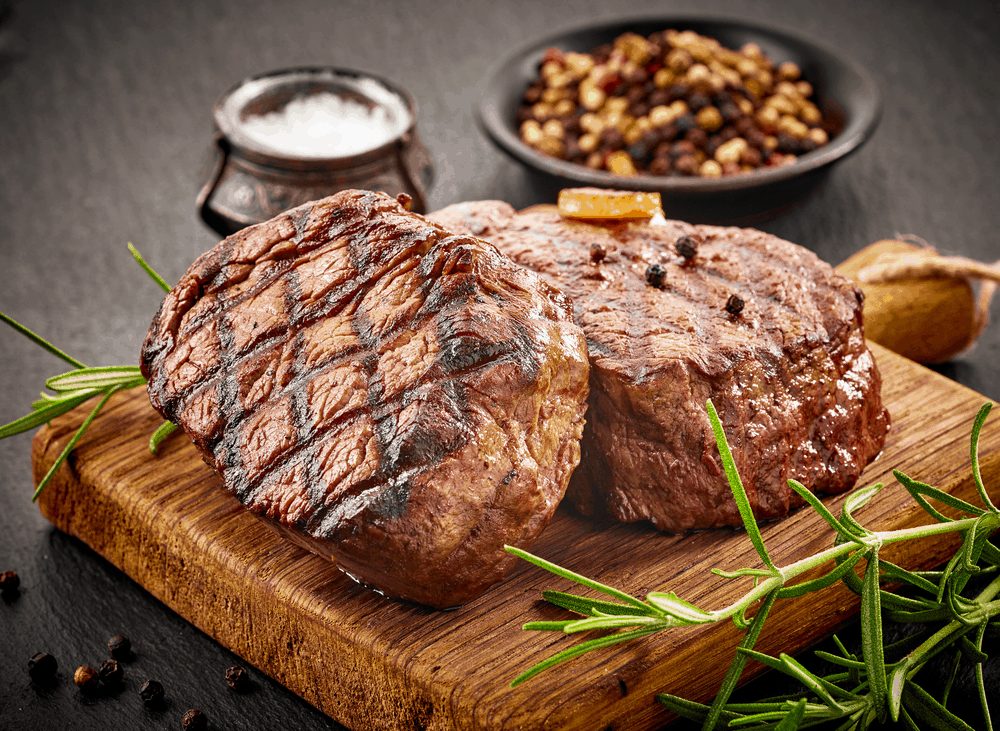 But first things first. When it comes to national cuisine, beef is the operative word. Argentina produces what is arguably the world's best, and it consumes more per capita than any other country. The most important thing to keep in mind when partaking in the experience is the difference between prime cuts (such as sirloin, tenderloin, ribeye, and others) versus some of the more unusual cuts that Argentines often grill. The former are usually tender and juicy and offer foreigners the exquisite grilled-beef experience they expect.
Italian

Thanks to Argentina's Italian heritage, the national cuisine oozes with influences carried across the Atlantic by the wave of Italian immigrants who entered the country during the late 19th century. Along with an animated set of speaking gestures, they brought their love of (and recipes for) pasta, pizza, gelato, olive oil and more.

Many restaurants make their own pasta – look for pasta casera (handmade pasta) – and those that don't almost invariably buy it fresh. Ravioles (ravioli), sorrentinos (large, round, filled pasta parcels similar to ravioli), ñoquis (gnocchi), fideos (spaghetti) and tallerines (fettuccine) are just some of the varieties of pasta you'll encounter. Standard sauces include tuco (tomato sauce), estofado (beef stew, popular with ravioli) and salsa blanca (béchamel). Perhaps as an Argentine touch (and to the chagrin of budget travelers), sauce is sometimes not included in the price of the pasta – you pay for it separately.
THE BEEF ON BEEF
The commercial steak house offers a little bit of everything. The parrillada (mixed grill) might have an assortment of chorizo (beef or pork sausage), pollo (chicken), costillas (ribs) and carne (beef). It can also come with more exotic items such as chinchulines (small intestines), tripa gorda (large intestine), molleja (thymus gland or sweetbreads), ubre (udder), riñones (kidneys) and morcilla (blood sausage). You can order a parrillada for as many people as you want; the steak house adjusts its servings according to the party's size.

You could skip the mixed grill and dive right into the prime beef cuts. Here's a guide:
bife de chorizo – sirloin; a thick, juicy and popular cut
bife de costilla – T-bone; a cut close to the bone; also called chuleta
bife de lomo – tenderloin; a thinly cut, more tender piece
cuadril – rump steak; often a thin cut
ojo de bife – ribeye; a choice smaller morsel
tira de asado – shortribs; thin strips of ribs and meat sliced crosswise
vacío – flank steak; textured and chewy, but very tasty
 
If you don't specify, your steak will be cooked a punto (medium). To get it pink on the inside ask for jugoso (medium rare). Vuelta y vuelta or poco hecho means rare, and well done is bien hecho. Be sure not to miss chimichurri, a tasty sauce often made of olive oil, garlic and parsley. Also try salsa criolla, a condiment made of diced tomato, onion and parsley – it's harder to find.
Spanish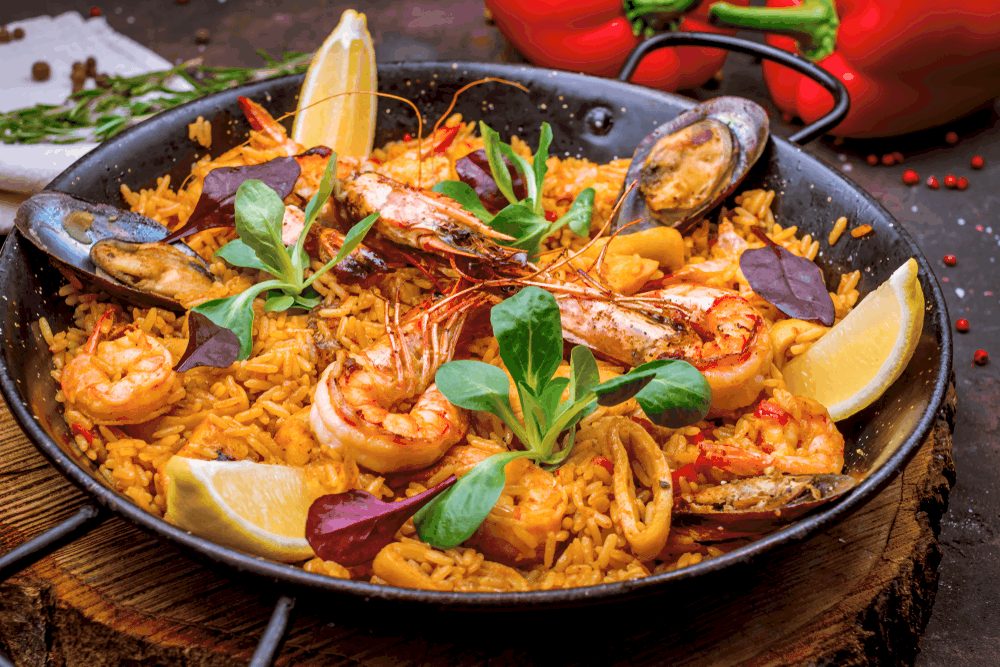 Spanish cooking is less popular than Italian, but forms another bedrock of Argentine food. In the country's Spanish restaurants you'll find paella, as well as other typically Spanish seafood preparations. (Beware that Argentine seafood is usually mediocre, at best.) Most of the country's guisos and pucheros (types of stew) are almost all descendants of Spain.

Although Italians might argue that empanadas – small, stuffed pastries ubiquitous throughout Argentina – are the country's take on the calzone, they're actually Spanish in origin. Empanadas are prepared differently throughout Argentina (for example, you'll find spicy ground-beef empanadas in the Andean northwest and ham-and-cheese empanadas in Buenos Aires) and make for a tasty quick meal.
Meals
Argentines are not great breakfast eaters, and bacon-and-eggs people may find themselves fighting hunger pangs by midmorning. A typical breakfast consists of café con leche y medialunas (coffee with milk, and croissants), although hotels catering to tourists offer American-style breakfasts. The croissants come dulce (sweet) or salada (plain). Tostadas (toast), with manteca (butter) and/or mermelada (jam), is an alternative. Facturas (sweet pastries), which can be found at any confitería (cafe serving light meals) and most bars, are a common snack.
Argentines make up for breakfast at lunch and dinner, although the three-course lunch is now far less common. While most places begin service around noon, the popular time to lunch is between 1pm and 1:30pm. Dinner can begin at 8pm, but an Argentine will seldom eat before 9pm (10pm is far more common), and meals can draw out long after midnight on weekends.